Back to top
2018 Action Summary Report for Great Lakes Marine Debris Action Plan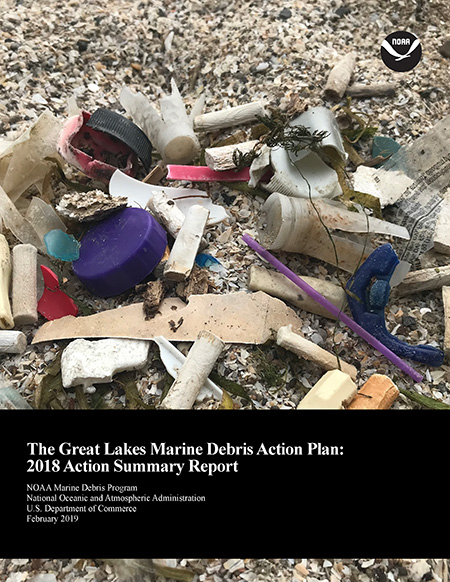 This document highlights progress made in accomplishing the Action Plan's goals, objectives, and strategic actions during calendar year 2018.
The Action Plan strives to establish a comprehensive framework for strategic action to ensure that the Great Lakes, its coasts, people, and wildlife are free from the impacts of marine debris. It represents a bi-national effort to coordinate action across all eight states in the Great Lakes region and the province of Ontario. Since the Action Plan's original release in 2014, Plan participants have successfully completed 22 actions and are actively working on 26 additional actions. They completed five key actions in 2018 and will start four new actions in the future.
While published by the NOAA Marine Debris Program, the Action Plan and accompanying 2018 Report reflect the vision and commitments of all Great Lakes partner organizations that have participated in the Plan's creation and ongoing implementation. This collective effort was recently acknowledged in the Save our Seas Act of 2018, and the Plan continues to serve as a valued roadmap for strategic progress in addressing marine debris.
For additional information, please contact Sarah.Lowe@noaa.gov