Back to top
5th Annual Federal Interagency Disaster Research Response Meeting at the National Institutes of Health
MARCH 23, 2018 — On March 16, Scott Lundgren and Lisa DiPinto from the Office of Response and Restoration participated in the 5th Annual Federal Interagency Disaster Research Response Meeting at the National Institutes of Health (NIH) in Bethesda, Maryland, joining a wide array of federal partners that have connections to research conduct and data collection during emergency responses.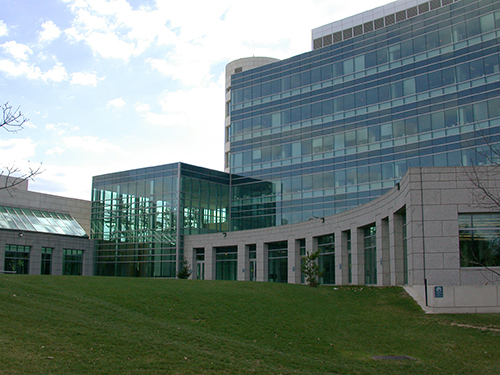 This annual gathering under the NIH Disaster Response Research Program (DR2) reflects the National Institutes of Health's commitment to disaster resilience. Multiple NIH Institutes, Centers and grantees conduct research focusing on disaster preparedness, response and recovery issues. These efforts have contributed to a deeper understanding of disaster risks and recovery and act to provide critical information when disasters strike.
The interest for OR&R relates to the DR2 efforts to gather tools and best practices to conduct research during disasters to collect critical ephemeral information and enhance understanding and response for future events.  Further, NIH has been involved in research during oil and chemical spills, such as the Deepwater Horizon oil spill and other incidents that involved the National Contingency Plan agencies, such as the West Virginia Elk River chemical spill.  While the principal NIH interest is human health, OR&R's interests relate to cross-discipline application of concepts, such as the DR2's incorporation of the Environmental Disasters Data Management (EDDM) within their Hurricane Environmental Sampling set within DR2 Data Collection Tools and Resources.
For further information, contact Scott.Lundgren@noaa.gov.