A Major Spill in Tampa Bay—21 Years Ago this Month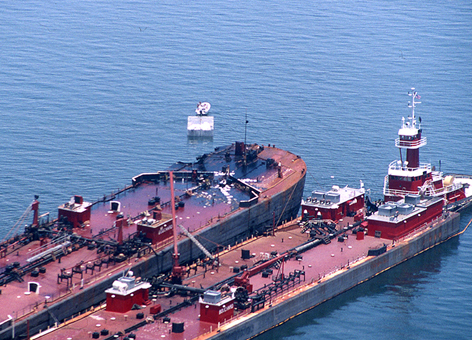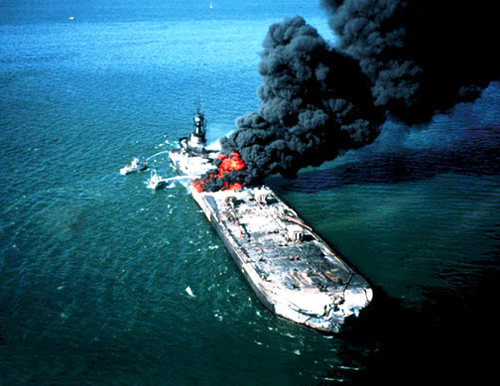 OR&R's Doug Helton recalls his experience responding to a major spill in 1993.
AUGUST 7, 2014 -- August 10 is an anniversary of sorts. Twenty-one years ago, I spent much of the month of August on the beaches of Pinellas County, Florida. But not fishing and sunbathing.
On August 10, 1993, three vessels, the freighter Balsa 37, the barge Ocean 255, and the barge Bouchard 155, collided near the entrance of Tampa Bay, Florida.
The collision resulted in a fire on one of the barges and caused a major oil spill. Over 32,000 gallons of jet fuel, diesel, and gasoline and about 330,000 gallons of heavy fuel oil spilled from the barges. Despite emergency cleanup efforts, the oil fouled 13 miles of beaches and caused injury to birds, sea turtles, mangrove habitat, seagrasses, salt marshes, shellfish beds, as well as closing many of the waterways to fishing and boating.
The prior year I had been hired by NOAA and tasked with developing a Rapid Assessment Program (RAP) to provide a quick response capability for oil and chemical spill damage assessments, focusing on the collection of perishable data and information, photographs, and videotape in a timely manner to determine the need for a natural resource damage assessment.
The emergency nature of spills requires that this type of information be collected within hours after the release. Time-sensitive data, photographs, and videotape are often critical when designing future assessment studies and initiating restoration planning—and are also used later as evidence in support of Natural Resource Damage Assessment (NRDA) claims. The Tampa Bay spill was one of the first major responses for the RAP team.
The case was settled long ago and restoration projects have all been implemented to address the ecological and socioeconomic impacts of the spill. But some of the damage assessment approaches developed during that incident are still used today, and some of the then innovative restoration approaches are now more commonplace.