Parts of the U.S. Government are closed. However, because the information this site provides is necessary to protect life and property, it will be updated and maintained during the Federal Government shutdown. For critical weather information, please visit
www.weather.gov
. To learn more, see
www.commerce.gov
.
Urban Waters Federal Partnership Nominated for Service to America Award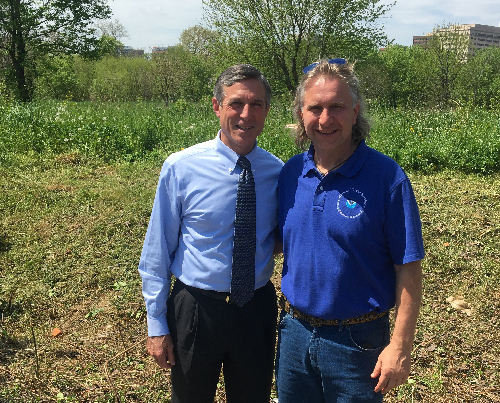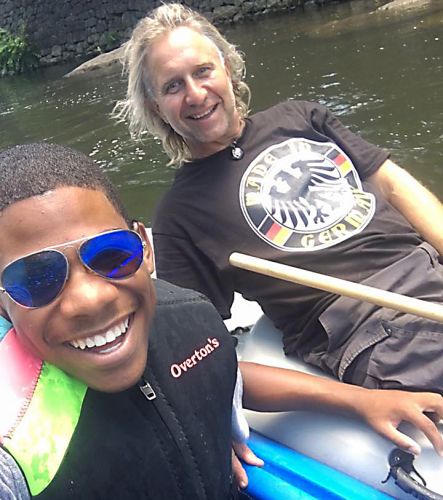 JULY 7, 2017--Surabhi Shah, Director of EPA Urban Waters Federal Partnership and her team is one of 32 finalists for the People's Choice - 2017 Service to America Award.
According to the Service to America Medals website, the Urban Waters Program work includes "partnerships with local, state and federal agencies, businesses, nonprofits and philanthropies to clean up pollution; spur redevelopment of abandoned properties; promote new businesses; and provide parks and access for boating, swimming, fishing and community gatherings." Since 2011, NOAA's Office of Response and Restoration has made contributions to this huge effort, particularly in the Greater Philadelphia Area/Delaware River Watershed Urban Waters Federal Partnership, including Camden, New Jersey; Chester, Pennsylvania; and Wilmington, Delaware, led by OR&R environmental scientist, Simeon Hahn. Urban populations along the Delaware River have had limited opportunities to enjoy the river right where they live and work. Population and industrial growth took their toll on urban areas along the Delaware. Until the mid-twentieth century, human and industrial waste received inadequate treatment before flowing into the river, contributing to extensive water pollution problems. NOAA and the Urban Waters Federal Partnership aim to return to the area and its people the renewed benefits of a healthy, accessible ecosystem. Simeon and his partners so far have been successful in getting funding for revitalization along Camden's waterfront across from Philadelphia on the Delaware River, and along the Brandywine River in Delaware. If you would like to vote, see the People's Choice Award webpage. For further information, contact Simeon.Hahn@noaa.gov. Go back to OR&R Weekly Report.