Back to top
Disaster Preparedness Program Leads Regional Preparedness Training in San Juan, Puerto Rico
MAY 6, 2019 — During the summer of 2017, the Caribbean was pounded and devastated by two major hurricanes (Irma and Maria). Two years later, recovery continues. With the 2019 official hurricane season nearing, a NOAA Regional Preparedness Training Workshop was held in San Juan, Puerto Rico April 23-25, 2019.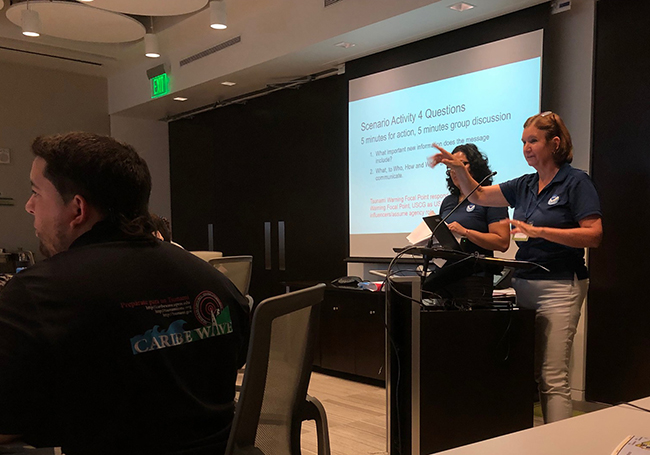 The Disaster Preparedness Program, working in partnership with the Coastal Response Research Center and NOAA offices in Puerto Rico, such as the National Weather Service Weather Forecast Office and the Caribbean Tsunami Warning Program, facilitated and led the activity that was attended by a wide cross section of emergency planners, responders, academia, and nongovernmental organizations.
The theme of the event was "Learning from the Past and Moving Forward: Response Challenges from Severe Weather or Tsunamis to Shared Trust Resources and Mission Responsibilities." Participants gained additional knowledge and skills to enhance risk communication before and after a damaging or disastrous tropical cyclone or tsunami event. The last day of the workshop were two drill scenarios that highlighted how the information NOAA provides can be used for decision support, communication skills, as well as the short timelines typical of tsunami events.
For further information, contact Charlie.Henry@noaa.gov.