Parts of the U.S. Government are closed. However, because the information this site provides is necessary to protect life and property, it will be updated and maintained during the Federal Government shutdown. For critical weather information, please visit
www.weather.gov
. To learn more, see
www.commerce.gov
.
The DRC Welcomes Clif Huff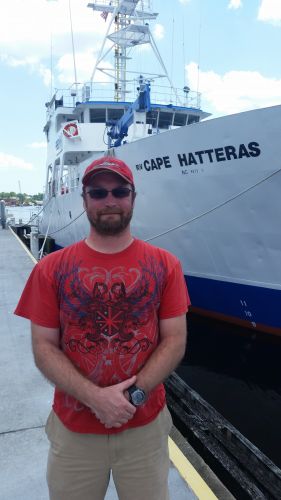 Clif Huff is the newest member of NOAA's CO-OPS Gulf Coast Team at NOAA's Disaster Response Center (DRC).
Originally from Georgia, Clif received his B.S. in Biology from Georgia College and State University (GCSU). While a student at GCSU, he worked on R/V Savannah carrying out biological sampling. Clif also studied abroad at Gerace Research Center in San Salvador, Bahamas where he learned about coral reef ecology. Clif later moved to Wilmington, NC and received an Associates of Applied Science in Marine Technology from Cape Fear Community College in 2016. As a student at CFCC, he attended multiple research cruises aboard the R/VCape Hatteras and R/VMartech. Earlier this summer, Clif moved to Mobile, AL. In his spare time, he enjoys fishing, hiking, camping, playing tennis, as well as crafting movie prop replicas. Clif is also an Eagle Scout.