Back to top
DIVER Release of Environmental Data Specification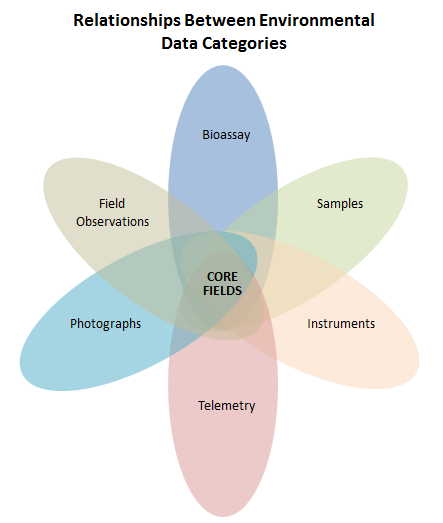 This new section has a discussion of the types of environmental and project data that we manage in the DIVER application (Data Integration, Visualization, Exploration and Reporting), with examples of data categories that include Samples, Bioassay results, Field observations and measurements, Instruments (oceanographic primarily), Telemetry, and Photographs.  OR&R's DIVER application is used to manage and integrate data to support scientific analysis, assessment and restoration. The Environmental Data Specification is a resource for data providers and data users with details on the data structures within DIVER including fields and definitions, valid values, and data dictionaries.  There are appendices with complete listing of fields and field attributes that promote collaboration and data sharing among partners, stakeholders, and anyone interested in using response, assessment and restoration data.  This data specification will be updated as new data categories are added, including the Shoreline Cleanup Assessment Technique (SCAT) data model which is in development.
A newly designed dashboard on Public DIVER has been released to share field assessment documents more easily with our partners.  This dashboard provides direct access to download sample collection forms, ephemeral data collection guidelines, and laboratory quality assurance plans and data validation plans. , which have been developed and used by NOAA's OR&R.  The new dashboard can be filtered by document type, resource type or text search, with the ability to download files directly. Providing our partners easier access to these documents will encourage consistency in data collection and field assessments.
For further information, contact Benjamin.Shorr@noaa.gov.