Back to top
Engaging with Communities around Restoration in New York City
JUNE 24, 2019 — NOAA scientists don't only work on boats, they work with communities, in cities, and close to home.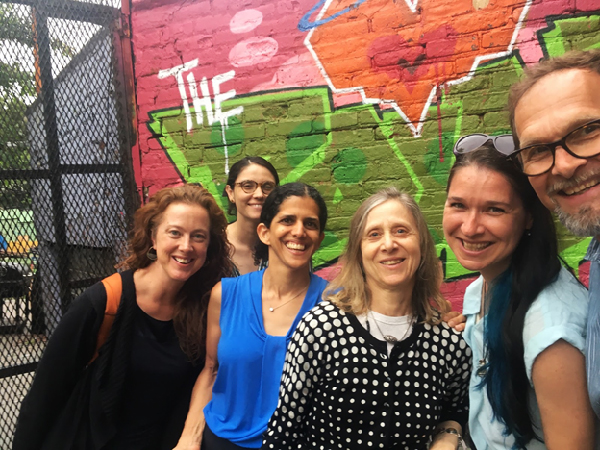 This week experts from NOAA's Damage Assessment, Remediation, and Restoration (DARRP) program engaged with Southern New York Congressional Roundtable at The Point CDC - an NGO dedicated to youth, cultural, and economic development of Hunts Point in the Bronx.
Sixteen congressional round tables, designed to help congressional staff better understand NOAA's mission, have been conducted by the North Atlantic Regional Collaboration Team, including two New Jersey districts in 2015 and 2016. The southern New York round table "Building Partnerships for Resilient Communities" was the first held in New York.
The presentation described the DARRP and Community-based Restoration Programs. It outlined our involvement in regional restoration, and included examples of ongoing local cases, including Gowanus Canal, Newtown Creek, and the Hudson River.  
Our partners - the Bronx River Alliance, New York City (NYC) Parks & Recreation, and the NYC Department of Environmental Protection - highlighted restoration projects, ongoing research, and grants they've received from NOAA to fund NYC restoration projects and foster community engagement.
Other NOAA offices and their partners spoke about engaging and educating communities through citizen science to adapt to a changing climate.  Staff from Representatives Serrano (NY-15), Ocasio-Cortez (NY-14), and Velazquez (NY-07) attended. 
Events like this are an important way that NOAA engages not only with local community members, but also help inform the policy makers that represent them.
For more information, contact Lisa.Rosman@noaa.gov and Reyhan.Mehran@noaa.gov.
more images