Back to top
Engaging the Next Generation at U.S. Coast Guard Sector Boston
APRIL 5, 2019 — Last week, the Marine Debris Program's Northeast Regional Coordinator, Demi Fox, spoke with a group of undergraduate MIT students at U.S. Coast Guard Sector Boston.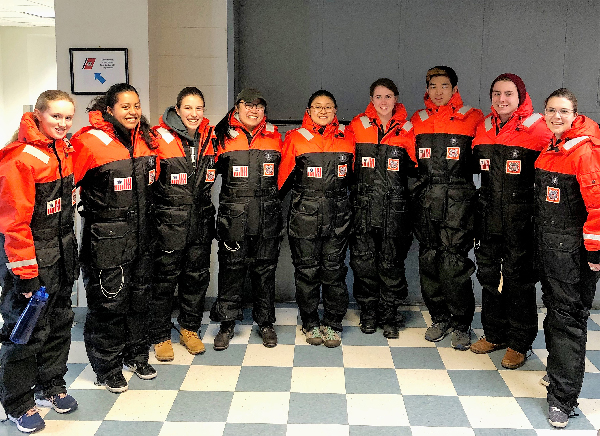 The students, ranging in majors from Environmental Engineering to Biology, chose to use their week of spring break to learn about climate science and conservation from many different organizations surrounding the city. The last day of their course was dedicated to presentations from NOAA team members including Steve Lehmann, Senior Scientific Support Coordinator in the Emergency Response Division, and Bill Babcock, Senior Meteorologist from the National Weather Service. Demi shared updates on the state of marine debris science, emerging concerns, and projects the Program's partners are working on in New England.
Following the presentations, LT Brandon Aten and several other members of the Coast Guard led the group on a tour of the Boston Harbor Islands from a response boat.
Demi was inspired by the students' passion and thoughtful questions about how to better prevent marine debris. The Marine Debris Program is grateful for our partnership with the Coast Guard and their dedication to educating the next generation of environmental leaders.
For more information, please contact Demi.Fox@noaa.gov.
more images