Back to top
ERMA Training for U.S. Coast Guard
MARCH 23, 2018 — On March 14, members of OR&R's Spatial Data Branch held a training on NOAA's Environmental Response Management Application (ERMA®) in New Bern, North Carolina for U.S. Coast Guard Sector North Carolina. Members of the U.S. Marine Corps, and North Carolina Department of Environment and Natural Resources were also in attendance.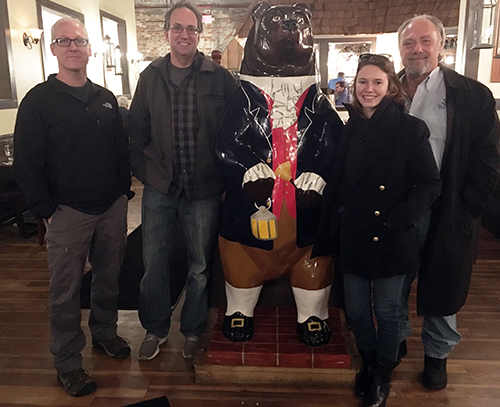 The full-day training, conducted by Robb Wright, Rachel Fox, and NOAA's Scientific Support Coordinator, Frank Csulak aimed at demonstrating how the Environmental Response Management Application (ERMA) is used in spill response. The training focused on user acquaintance with the ERMA interface, functionality, and analysis tools as well as examining ERMA data used in response such as Sector North Carolina's Area Contingency Plans, Environmental Sensitivity Index maps, threatened and endangered species, weather, trajectories and forecasting, and related data. The training included a hands-on scenario of a vessel adrift 10 miles off the coast of Cape Lookout, North Carolina and required attendees use ERMA data and tools to identify resources at risk. The following day an ERMA overview was presented at the sector's area committee meeting hosted by Coast Guard with a number of local and state organizations in attendance.
For further information, contact Rachel.Fox@noaa.gov.