Back to top
Learning about Coastal Protection and Restoration with PS 146 - Part II at Brooklyn's Plumb Beach
JUNE 10, 2019 — Last fall, OR&R had joined PS 146 3rd graders to clean up and remove over 700 pounds of trash from a 200 meter stretch of Plumb Beach at the mouth of Jamaica Bay in New York Harbor.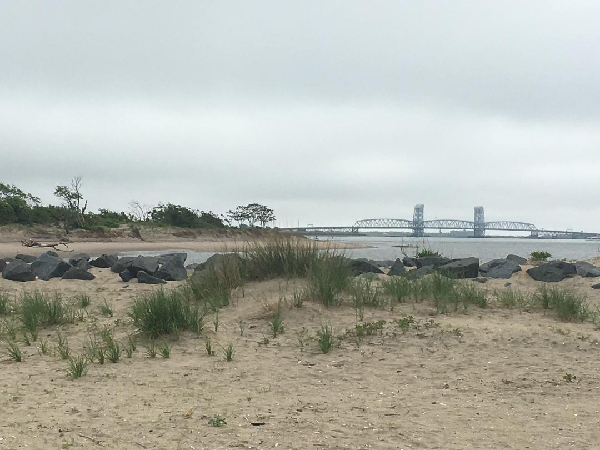 The week of June 3, after studying erosion and the Greenbelt Movement, PS 146's 3rd grade and kindergarten students went back, along with an OR&R scientist, to protect the same shoreline by planting native vegetation in the tradition of Wangarĩ Maathai. PS 146 "adopted" this section of Plumb Beach 23 years ago and the school's 3rd grade cleans up and protects it each year. The kindergarten students have been learning about the shore all year. At Plumb Beach last week, the 3rd graders introduced the kindergarteners to the community empowerment of grassroots environmental conservation using saltmarsh cordgrass and seaside goldenrod as their "entry point" just as Maathai did in Kenya using trees. Afterward, these young ocean conservationists seined the shore together for the last time this school year to observe the plants and animals sharing our waterways; the 3rd graders, remembering how proud they had been a few years earlier to show their ocean knowledge to the older students, let the kindergarteners lead the discussion.
For further information, contact Reyhan.Mehran@noaa.gov.
more images