Back to top
Marine Debris Meets with the Consortium for Ocean Leadership
AUG. 3, 2018 — On July 24, staff from the Marine Debris Program (MDP) met with the Consortium for Ocean Leadership (COL) in Washington, D.C.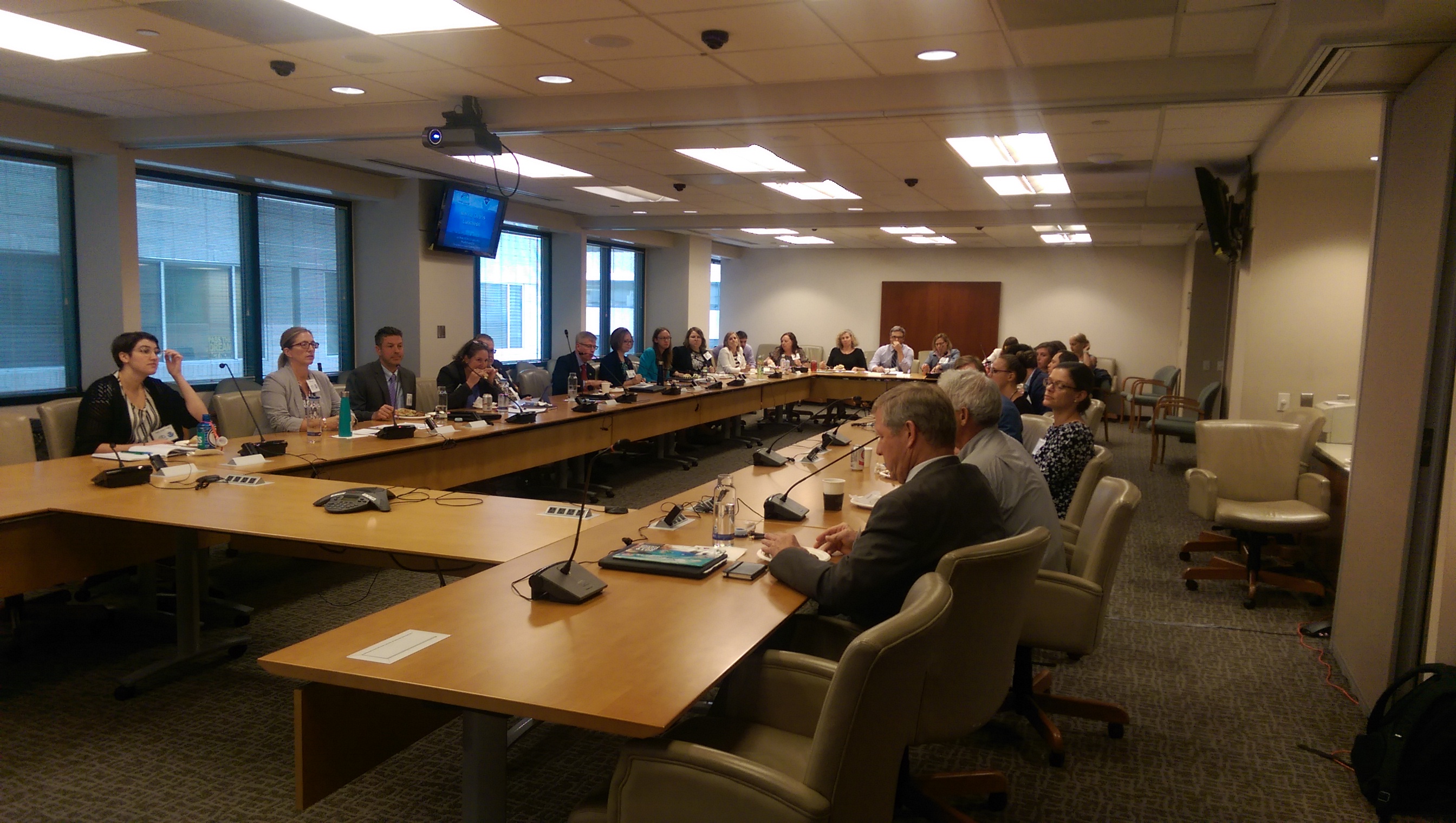 The meeting included presentations from RADM Jon White, CEO of COL, and an overview of the issue and the state of marine debris science by Mark Dix, acting director for the MDP, and Amy V. Uhrin, the MDP chief scientist. The meeting concluded with a round table discussion, focusing on gaps and challenges in addressing marine debris, opportunities for collaboration, and the ways COL can engage on the issue.
For more information, contact Mark.Dix@noaa.gov or Amy.Uhrin@noaa.gov.