Back to top
Marine Debris Portable Exhibit at the South Slough National Estuary Research Reserve in Oregon
JULY 20, 2018 — Every year, tens of thousands of people visit the 29 National Estuary Research Reserves (NERRs) to enjoy their unique environments, where fresh water meets the sea. A partnership between NOAA and the states, the NERRs are also formidable resources for research and education.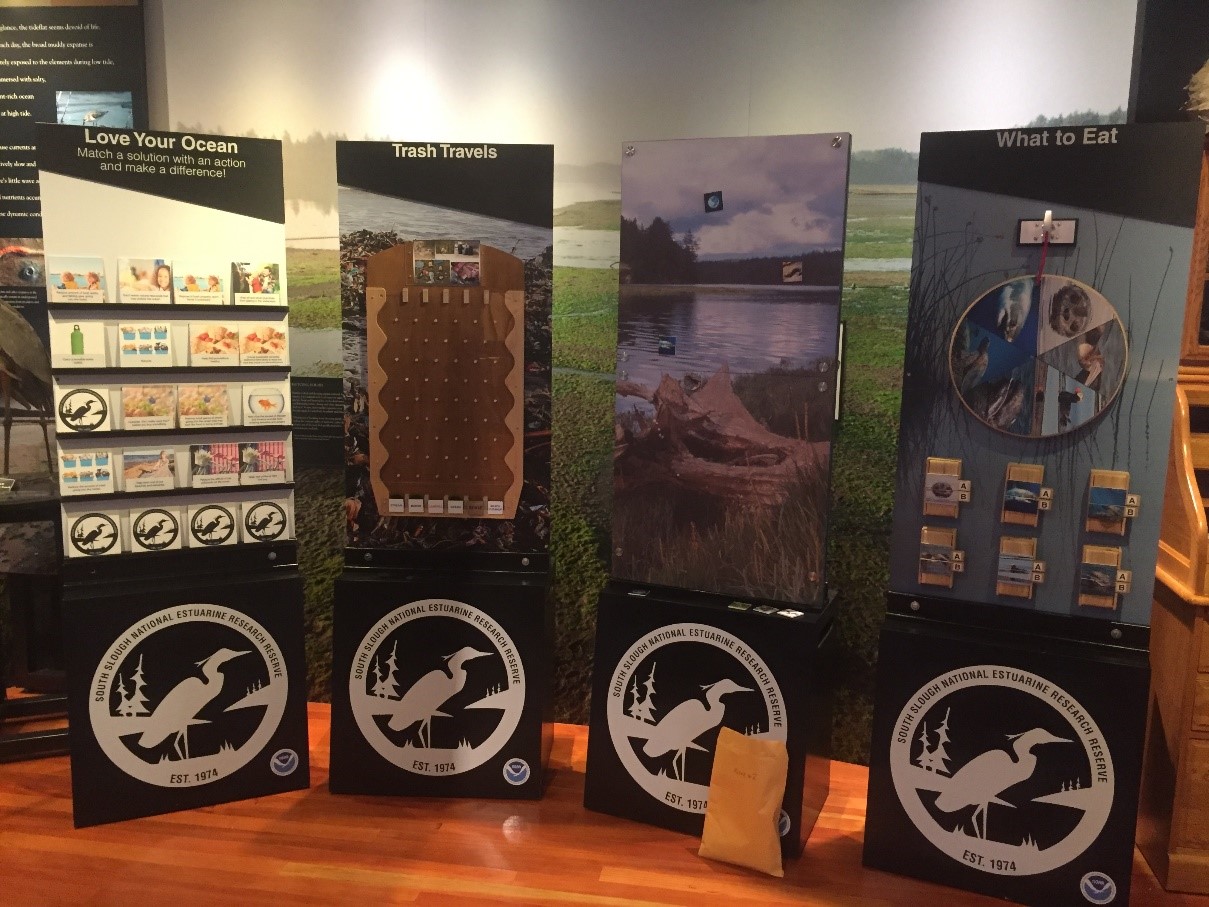 Over the last few years, the NOAA Marine Debris Program (MDP) collaborated with NOAA's Office of Coastal Management and NERR staff members to install marine debris exhibits in 12 NERRs, including locations along the East Coast, the Gulf of Mexico, and the West Coast.
In the South Slough NERR near Charleston on the Oregon coast, the marine debris exhibit is both highly interactive and portable. Each of the four panels focuses on an aspect of marine debris. In addition to providing information on marine debris and the harm it inflicts, the exhibit encourages actions and solutions such as recycling, carrying a reusable water bottle, and participating in marine debris cleanups. All of the exhibit's four panels and their pedestals can be transported together, or each panel can be packed and transported individually, to match an event's needs. The exhibit, completed a few months ago, has already been used in a number of local community and educational events.
For more information, please contact Nir.Barnea@noaa.gov.