Back to top
Marine Debris Program Co-hosts Hawaii Marine Debris Action Plan Research Workshop
AUGUST 12, 2019 — On July 25-26, over 50 researchers participated in the 2019 Hawai'i Marine Debris Action Plan Research Workshop, hosted by the NOAA Marine Debris Program and the National Institute of Standards and Technology.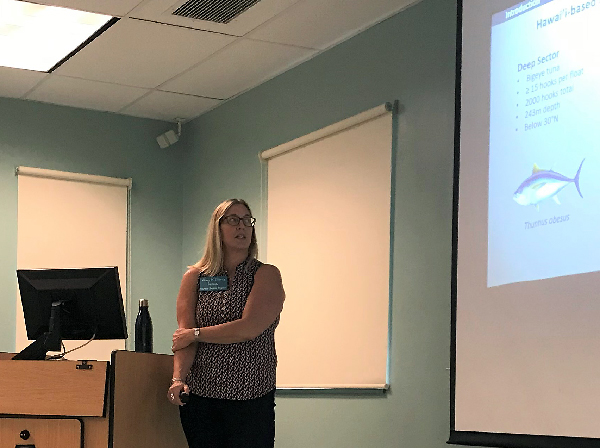 Held at the Hawai'i Pacific University Makapu'u Campus, the workshop brought together marine debris researchers in Hawai'i to share ongoing research and discuss research priorities in the state. Workshop proceedings will be made available in the near future, and the Center for Marine Debris Research website will host videos of the research presentations.
For more information, please contact Mark.Manuel@noaa.gov.