Back to top
Marine Debris Program Contributes to Long Island Sound Educators Conference
OCTOBER 26, 2018 — On October 13, the Marine Debris Program's Northeast Regional Coordinator, Demi Fox, led a workshop at the Long Island Sound Educators Conference at Maritime Aquarium in Norwalk, Connecticut.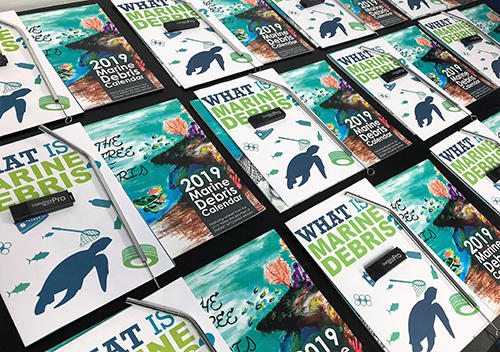 Both formal and informal educators attended Demi's "How to Talk Trash: Lessons from NOAA's Marine Debris Program" workshop. There, they learned about the global marine debris issue, steps the Marine Debris Program is taking to collaborate with partners to address the problem across U.S. coastlines, and the educational resources the Program can offer their students. The educators then got their hands dirty sorting marine debris that Demi brought with her from a local beach in Rockport, Massachusetts. Workshop participants analyzed the types and quantities of the debris and thought of ways to display their data and share messages that could inspire the students they teach.
Educating the next generation is one of the most impactful things we can do. Partnering with teachers allows NOAA programs to reach students who may not otherwise learn about marine debris. Demi is looking forward to working with the educators she met and their students this semester.
For more information, please contact Demi.Fox@noaa.gov.