Back to top
Marine Debris Program Holds Workshop to Update the Hawai'i Marine Debris Action Plan
AUG. 24, 2018 — On August 13-14, representatives from all sectors (federal, state, county, academia, private sector, and non-governmental organizations) convened in Honolulu for the fourth update workshop of the Hawai'i Marine Debris Action Plan.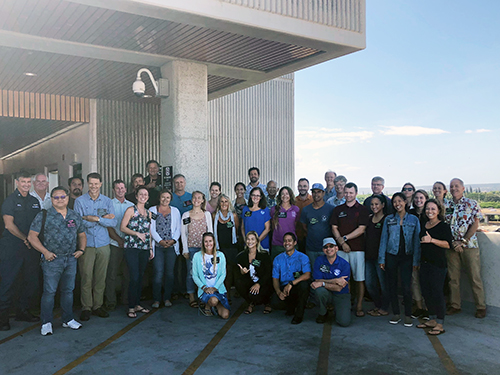 Working in small breakout groups, participants reviewed and updated specific actions within the Action Plan's five major goals. The purpose of the Action Plan is to achieve regional coordination in efforts to reduce the ecological, health and safety, and economic impacts of marine debris throughout the Hawaiian Archipelago. Following the workshop, the Action Plan document will be revised, reviewed, and made publicly available in October.
For more information, please contact Mark.Manuel@noaa.gov or Shanelle.Naone@noaa.gov.