Back to top
Marine Debris Program Joins Channel Islands Cleanup Effort
AUGUST 17, 2018 — On August 3-6, Sherry Lippiatt and Tom Barry with the Marine Debris Program (MDP) joined California State University Channel Islands (CSUCI) at the Channel Islands National Park to remove marine debris from ecologically sensitive shorelines on Santa Rosa Island, off the coast of southern California.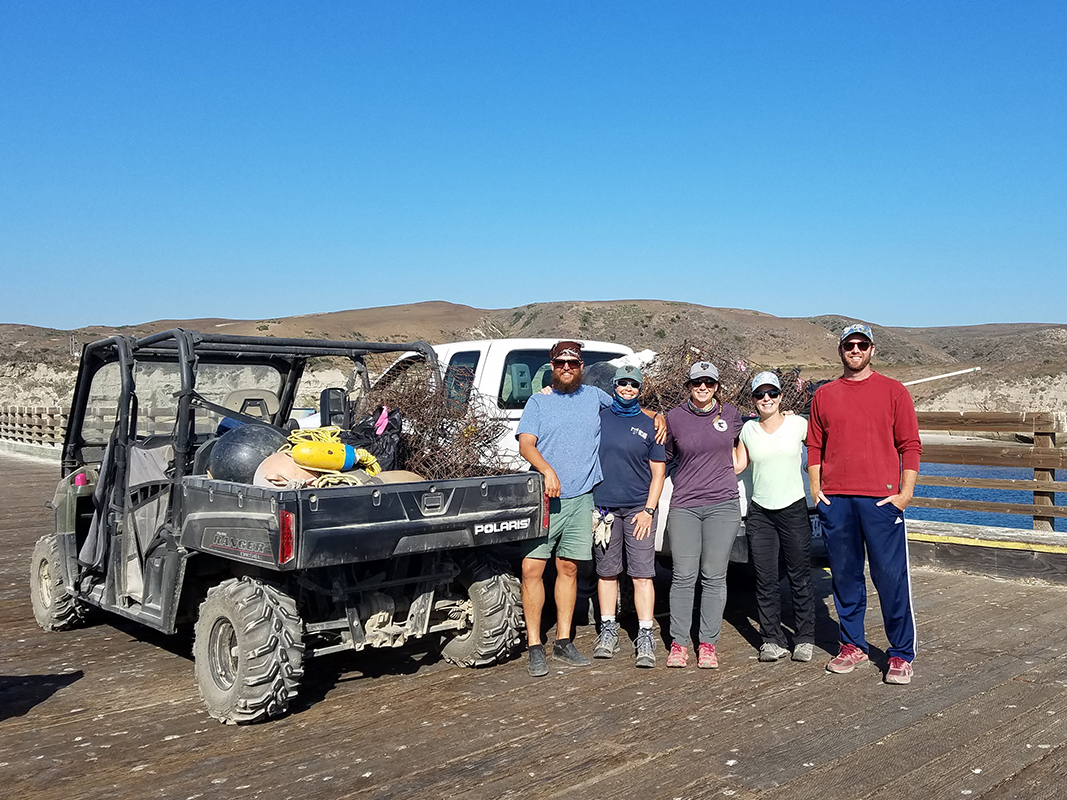 The project is supported through the MDP's FY16 Removal Grant Program, with the primary objectives of: (1) removing marine debris from mainland and California Channel Island beaches; (2) cataloging information on the amounts, types, sources, and historical changes of shoreline debris using the MDP's shoreline monitoring protocols; and (3) developing awareness and a conservation ethic around the impacts of marine debris among students and community members of all socioeconomic groups and ages. The project is a great example of a coordinated multi-partner effort by NOAA, the National Park Service, the CSUCI student and scientific community, Channel Islands National Marine Sanctuary, and local organizations associated with Channel Islands National Park. 
The team removed 500 pounds of debris from four difficult-to-access shoreline sites. Debris removed included rope, buoys, lobster traps, children's toys, water bottles, plastic balloons, and other items. The debris will be cataloged and donated to CSUCI art students. Additional information about this project is available on the Marine Debris Program's website.
For more information, please contact Sherry.Lippiatt@noaa.gov or Tom.Barry@noaa.gov.