Back to top
Marine Debris Program Joins Microplastics Monitoring Fieldwork in the Great Lakes
JULY 27, 2018 — Between July 9 and 12, Amy V. Uhrin, Chief Scientist for the Marine Debris Program, participated in fieldwork as part of a collaborative microplastics pilot project between the Marine Debris Program, NCCOS Great Lakes Mussel Watch, and Loyola University.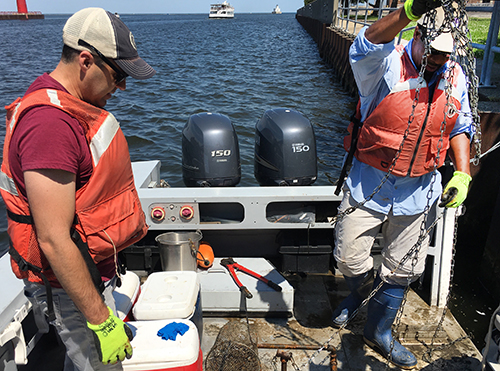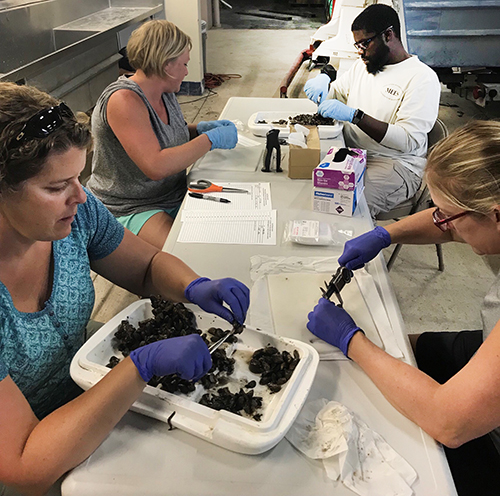 The pilot project will assess the feasibility of biomonitoring for microplastics in the Great Lakes using invasive zebra and quagga mussels, similar to contaminant monitoring that is conducted by the NOAA Mussel Watch Program. The microplastics pilot project is focused on sites in the Milwaukee Estuary, including a site near the outfall of a wastewater treatment plant.
For more information, please contact Amy.Uhrin@noaa.gov.