Back to top
Marine Debris Program Participates in U.S.-Thailand Science and Technology Collaboration
JULY 20, 2018 — On July 5, Christy Kehoe and Emma Tonge of the Marine Debris Program (MDP) participated in a Joint Commission Meeting between the United States and Thailand at the Department of State in Washington, D.C.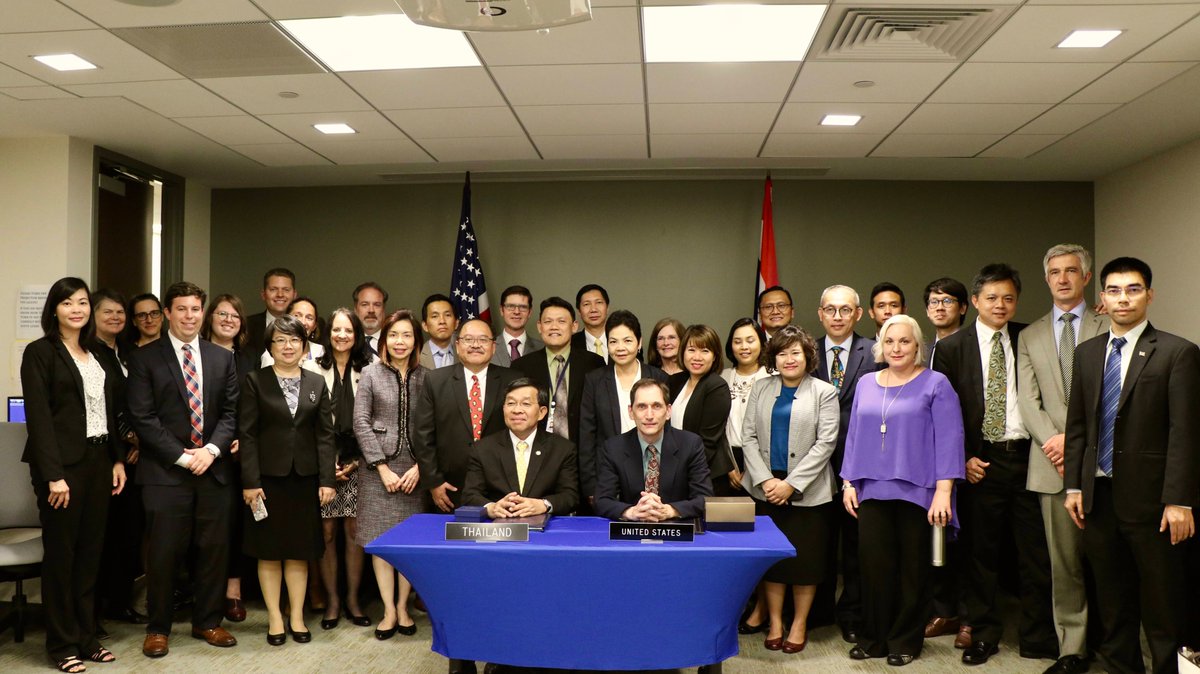 The meeting brought together agencies from the two states to share information and identify potential areas for bilateral collaboration on science and technology. Conversations between the delegations focused on the management of natural resources; science, technology, engineering, and mathematics education; and biodiversity and health. Emma Tonge, Communications and Outreach Specialist for the MDP, presented the problem of marine debris; the Program's role to remove, prevent, and research marine debris; and areas for future collaboration.
The meeting concluded with a signing ceremony, reinvigorating the science and technology agreement between the United States and Thailand.
For more information, contact Emma.Tonge@noaa.gov and Christy.Kehoe@noaa.gov.