Back to top
Marine Debris Program Presents on Microplastics at Alabama Sustainability Summit
MARCH 8, 2019 — On March 1, the Marine Debris Program's Gulf of Mexico Regional Coordinator, Caitlin Wessel, attended the Alabama University System's annual Sustainability Summit in Mobile, Alabama.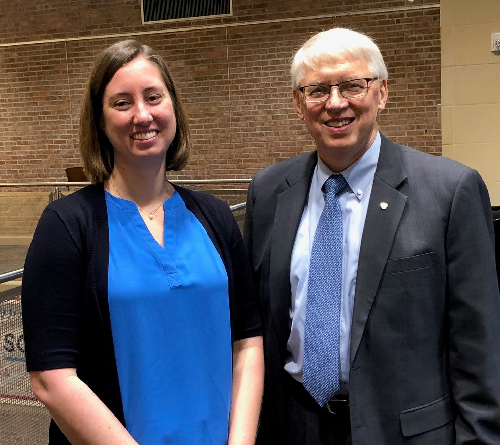 Caitlin presented to attendees, including campus sustainability directors, on the emerging threat of microplastics. Other discussion topics included new sustainability projects and initiatives, examples of successful campus efforts, recycling challenges in America, and disposal alternatives to landfills.
For more information, contact Caitlin.Wessel@noaa.gov.