Back to top
Marine Debris Program Supports Monofilament Recycling in Massachusetts
AUG. 24, 2018 — This summer Demi Fox, the Marine Debris Program's Northeast Regional Coordinator, co-advised NOAA intern Theany Su on the launch of a Massachusetts monofilament recycling pilot program.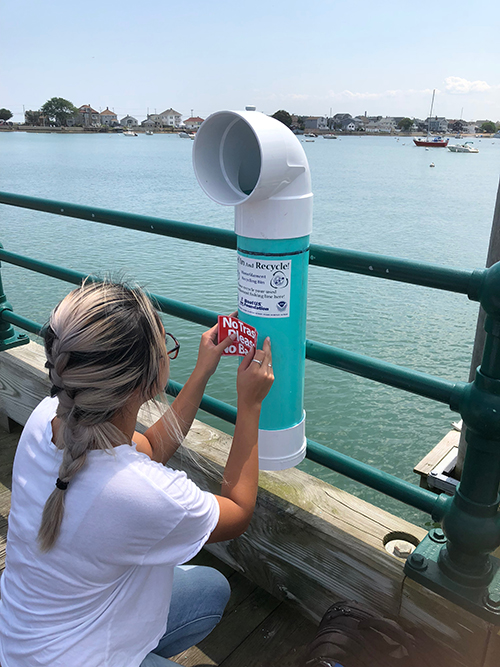 In collaboration with Ellen Keane from the Greater Atlantic Regional Fisheries Office's Protected Resource Division, Demi supported Theany's research on existing recycling locations, outreach to partners willing to monitor bins and sort the collected gear, creation of a debris database, bin construction, and road trip around Northern Massachusetts to install the first three bins during the final week of her term.
Two bins in Marblehead and one in Winthrop are now collecting monofilament line from responsible anglers. NOAA team members are continuing to recruit additional bin monitors, plan presentations for local fishing clubs, analyze the data collected, and educate the public on the newly installed bins.
For more information, please contact Demi.Fox@noaa.gov.