Back to top
Marine Debris Program 'Talks Trash' with the Maryland Department of Natural Resources
AUGUST 10, 2018 — On July 31, the NOAA Marine Debris Program (MDP) participated in the Maryland Department of Natural Resources Chesapeake and Coastal Service's inaugural "Trash Talks" event.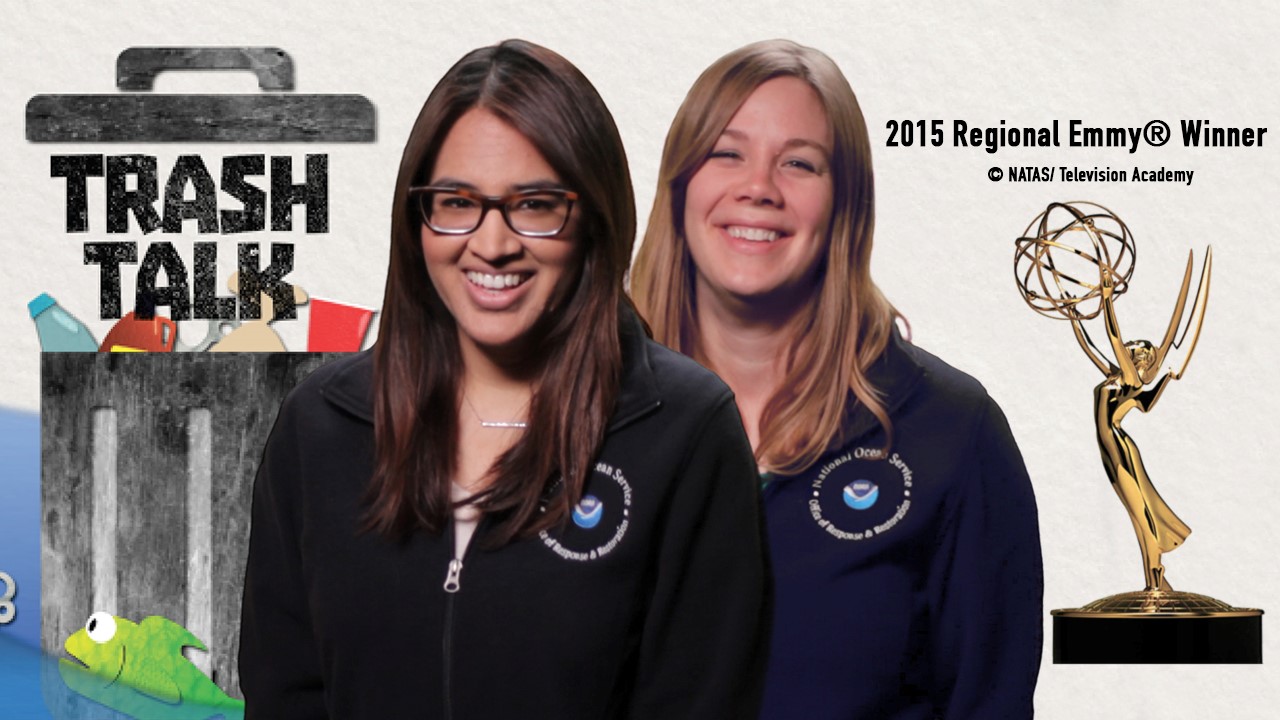 The "Trash Talks" series is open to Department staff and the public, with the goal of raising awareness on the serious impacts of debris and ongoing efforts to find solutions. It is full of rubbish…LITTERally! 
The inaugural event kicked off with NOAA's Regional Emmy® Award-winning "Trash Talk" video on marine debris. The MDP's Mid-Atlantic Regional Coordinator, Jason Rolfe, highlighted the MDP's efforts at local, state, national, and international levels to address marine debris, with a focus on current efforts in the mid-Atlantic region. Participants were highly engaged, with questions on the status of regional recycling efforts, initiatives to educate high school students and teachers, and the state of marine debris science, particularly around potential human health impacts.
For more information, please contact Jason.Rolfe@noaa.gov.