Back to top
Marine Debris Program Team Meets with Pacific Islands Partners
AUGUST 12, 2019 — On July 22-26, the NOAA Marine Debris Program's Chief Scientist, Amy V. Uhrin, traveled to Honolulu, Hawai'I, to meet with Program partners in the region and participate in the Hawai'i Marine Debris Action Plan Research Workshop.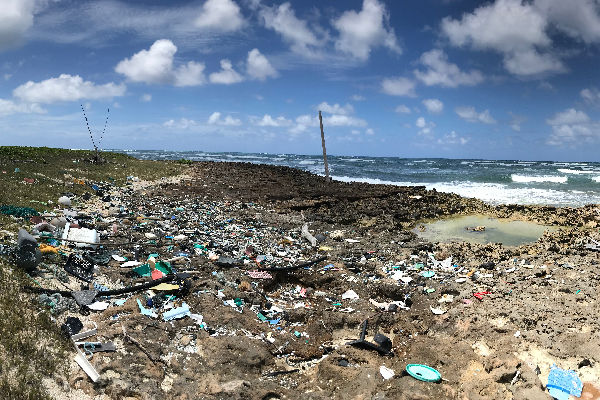 Amy and other team members, including Mark Manuel (Pacific Islands Regional Coordinator) and Shanelle Naone (Pacific Islands Region Communications & Outreach Coordinator), toured the H-POWER facility in Honolulu where municipal solid waste is processed and burned to produce steam that drives a turbine generator. The electricity is sold to Hawaiian Electric and distributed to customers. Mark and Amy also traveled to the James Campbell National Wildlife Refuge, one of the few scattered remnants of wetland habitats that still exist on Oʻahu and one of the most productive wetlands for resident and migratory bird species. Sadly the refuge is also a major sink for ocean-based marine debris.
Amy also gave a presentation as part of the Inouye Regional Center Seminar Series and two presentations during the Hawai'i Marine Debris Action Plan Research Workshop. The presentations focused on the research agenda of the NOAA Marine Debris Program and also a project that Amy led with collaborators at the Pacific Islands Region Fisheries Science Center and the University of Hawai'i. This project examined marine debris trends over time using data collected by fisheries observers in the Hawai'i-based pelagic longline fishery.
For more information, please contact Amy.Uhrin@noaa.gov.