Back to top
Marine Debris at a Science Communication Workshop
APRIL 13, 2018 — On March 29, Peter Murphy, the Alaska Regional Coordinator for the Marine Debris Program (MDP) presented at the Pacific Science Center's Science Communication Fellow program workshop.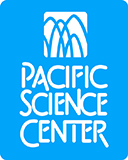 This program, which MDP has been a member of since 2008, provides training in communicating science to public audiences through interactive activities and accessible language, as well as direct opportunities for engagement through "Meet The Scientist" events.  Peter provided a demonstration of a range of hands-on learning activities, as well as lessons learned from previous events. 
For more information, contact Peter.Murphy@noaa.gov.