Back to top
Mobile, Alabama, Gears up to Combat Mardi Gras Debris
NOV. 3, 2017 — The Mobile Baykeeper, with support from a NOAA Marine Debris Program Community-Based Removal Grant, is leading efforts to increase the health of One Mile Creek, which leads to Mobile Bay in Alabama and eventually into the Gulf of Mexico.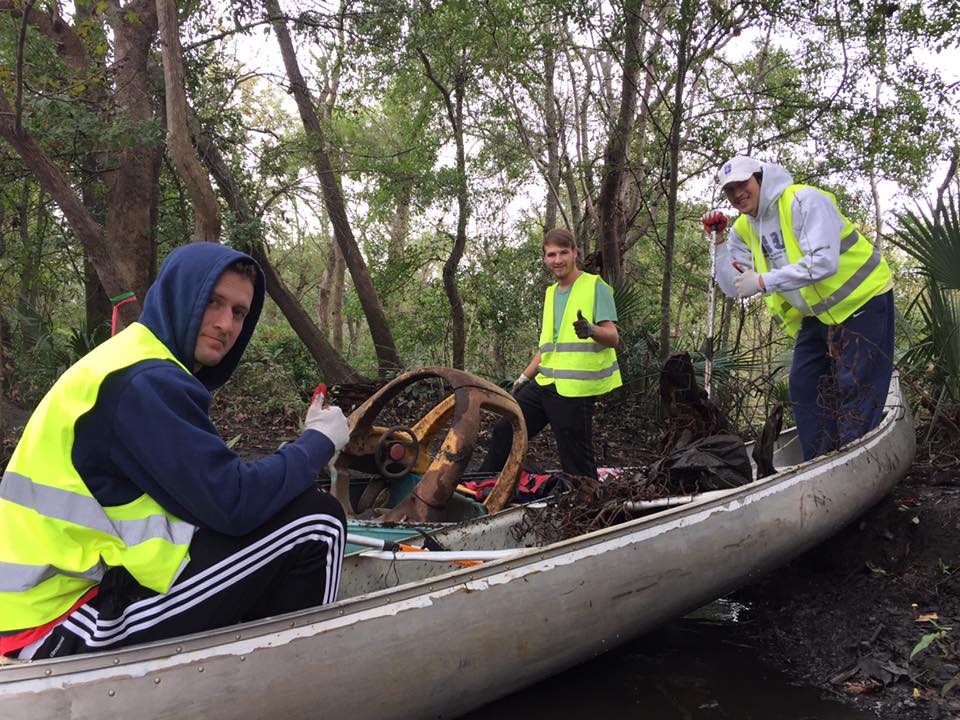 This past weekend they held their "Moving Toward a Litter-Free Mardi Gras" kick-off clean-up of One Mile Creek just north of Downtown Mobile and a major drain for the city's storm water. Over 50 people, including volunteers from Thompson Engineering, local universities, veterans, and the surrounding community helped to clean up the creek by boat, kayak, and on foot during a rainy Saturday morning. Working with the TerraCycle group they were able to recycle all of the hard plastics removed from One Mile Creek, including a Little Tikes ride-in car!
Over the course of the next two years, Mobile Baykeeper will conduct five more similar cleanups and work with the City of Mobile to install devices to help capture debris during Mardi Gras before it enters the waterways and pollutes One Mile Creek.
For additional information about this project or how to get involved, contact Caitlin.Wessel@noaa.gov.