Back to top
Navy Spill Response Exercise in Puget Sound
APRIL 27, 2018 — OR&R responders participated in a Navy initiated spill response exercise at the Manchester Fuel Department in Puget Sound, Washington.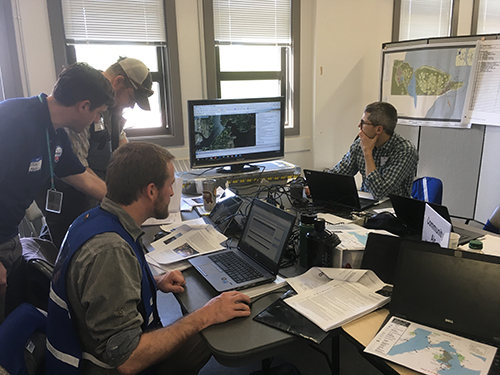 The mock scenario consisted of a release of 750,000 gallons of Jet Propulsion Fuel into the waters of Puget Sound. NOAA participants joined members of the Navy, Coast Guard, Environmental Protection Agency, along with state, local, and tribal officials to exercise the region's response capabilities. Exercises like these are routinely carried out test and enhance the community's spill response planning and preparedness. 
For further information, contact Matthew.Bissell@noaa.gov.