Back to top
NOAA Presents Bronze Medal and Distinguished Career Awards
MAY 25, 2018 — NOAA presented Bronze Medal and Distinguished Career Awards Tuesday, May 22. Following a keynote address by Acting NOAA Administrator RADM Tim Gallaudet, NOAA leadership recognized award recipients.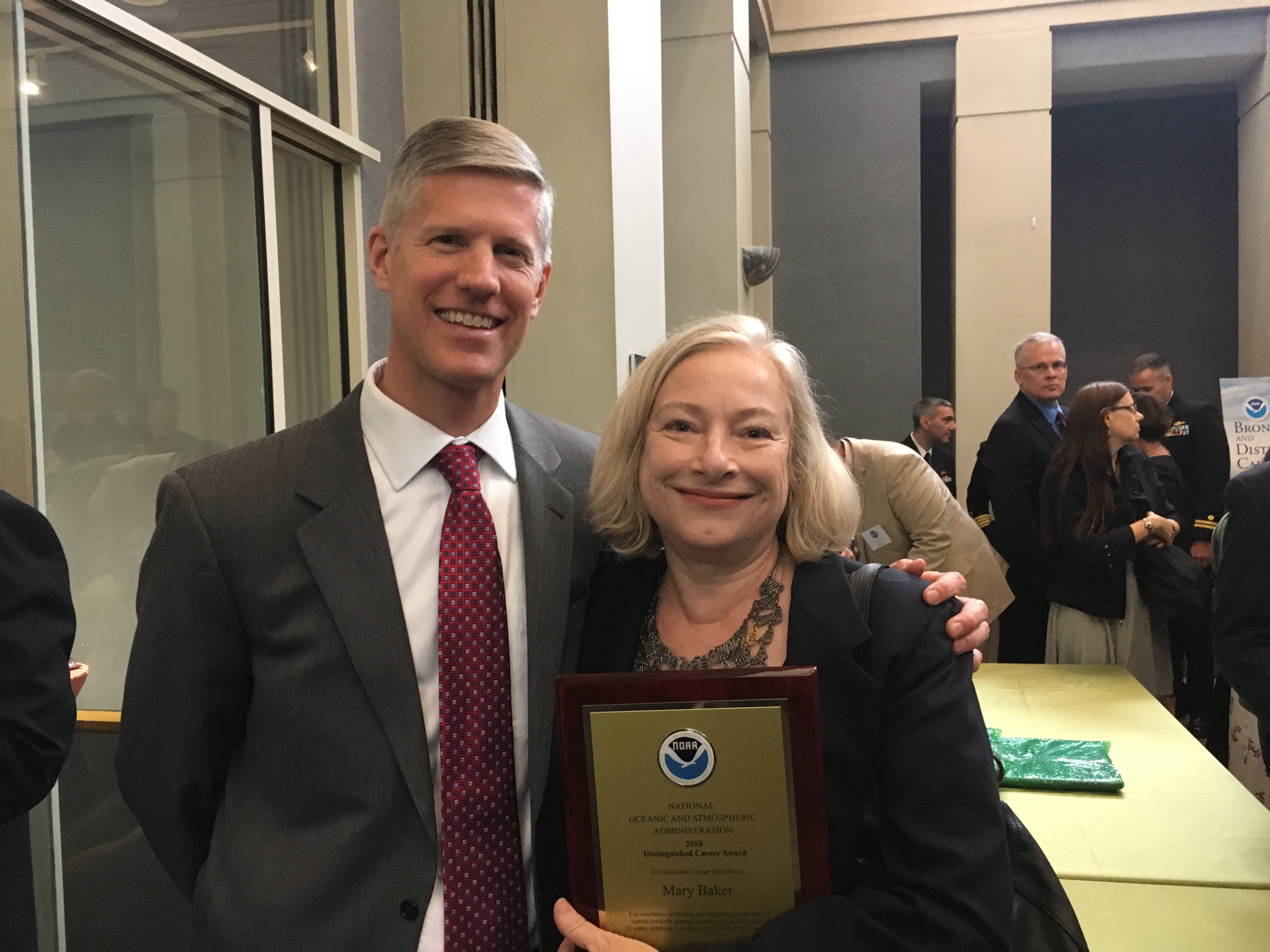 For OR&R, the cross-divisional team of Chris Barker, Bill Lehr, Amy MacFadyen, Caitlin O'Connor, Jeff Lankford, Debra Simecek-Beatty, Dave Wesley, George Graettinger, and Robb Wright received the Bronze Medal "For completely redesigning, updating and integrating NOAA's oil spill response models and tools to efficiently support spill responders and planners."
Mary Baker accepted the Distinguished Career Award "For excellence in leading and supporting more than 50 natural resource damage assessments in the course of 35 years, resulting in restoration of NOAA trust resources."
The Bronze Medal recognizes federal employees for superior performance and is the highest honor that can be granted by the NOAA Administrator while the Distinguished Career Award acknowledges significant accomplishments across all NOAA program areas and functions that have resulted in long-term benefits to mission and strategic goals.
For further information, please contact Tony.Penn@noaa.gov.