Parts of the U.S. Government are closed. However, because the information this site provides is necessary to protect life and property, it will be updated and maintained during the Federal Government shutdown. For critical weather information, please visit
www.weather.gov
. To learn more, see
www.commerce.gov
.
Abandoned Vessel Resource, Florida Debris Response Plan, and Marine Debris Calendars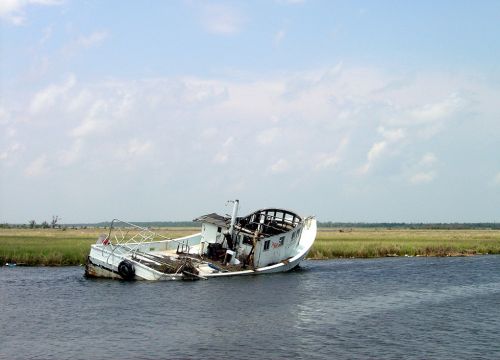 A few updates on marine debris resources now available and planning efforts underway in the Gulf of Mexico:
After a successful Abandoned and Derelict Vessel (ADV) workshop at the DRC in April 2015, NOAA's Marine Debris Program has launched its ADV InfoHub web page. This online resource features a clickable map with information on state-specific ADV laws, programs, and case studies. In an effort to increase regional preparedness, NOAA's Marine Debris Program is currently working with partners in the state of Florida to create a marine debris response plan. This plan will outline agency roles, responsibilities, and capabilities when marine debris is the result of a natural disaster or requires urgent action. A similar state emergency debris plan already has been released for Alabama. Lastly, the 2016 Marine Debris Calendars featuring K-8th grade art contest winners are now available. Please email NOAA's Gulf of Mexico Marine Debris Regional Coordinator, Kim Albins, to receive a copy.