Back to top
OR&R and National Ocean Service Continue to Provide Hurricane Florence Response
SEPTEMBER 21, 2018 — Hurricane Florence has passed, but it left a coastal disaster in her wake that continues to severely impact communities, ecosystems, economies.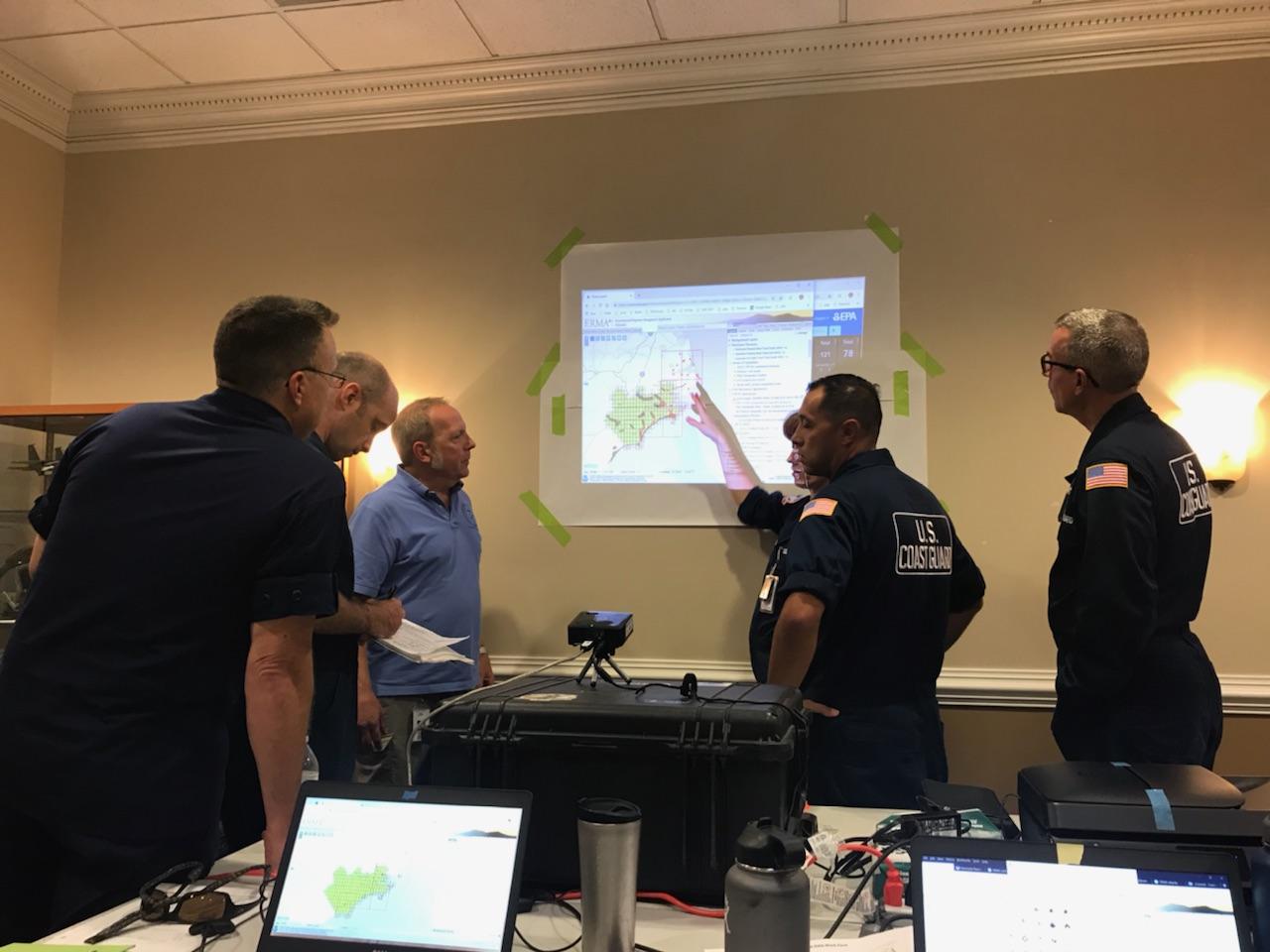 The remnant catastrophic flooding in North and South Carolina continues to test responders as they assess coastal damage, clear debris and displaced vessels, address pollution, and reopen navigable waterways. While the National Weather Service and the NOAA Homeland Security Program Office have stood down there operations, many staff may not realize that the National Ocean Service (NOS) currently has more than two dozen responders from four program offices deployed to support disaster recovery.  OR&R's Emergency Response and Assessment and Restoration Divisions both have staff deployed in North Carolina to support abandoned vessel assessment and pollution response. The National Geodetic Survey is collecting high-resolution digital aerial imagery to assess coastal infrastructure. Office for Coast Survey is completing its work to survey ports and navigable waterways for any obstructions and hazards. NOS/OR&R Disaster Preparedness Program continues to provide situational awareness on NOS's continued efforts to support these mission response activities. 
For more information, please contact Kate.Wheelock@noaa.gov.