Back to top
OR&R and NMFS Participate in PREP Exercise in Oahu
MAY 4, 2018 — During the week of April 25, OR&R's Scientific Support Coordinator for the Pacific Islands and NOAA Fisheries Marine Mammal Response Program staff participated in the Hanini Response Preparedness Exercise Program (PREP) 2018 Full-Scale Exercise held in Kaneohe Bay, Oahu.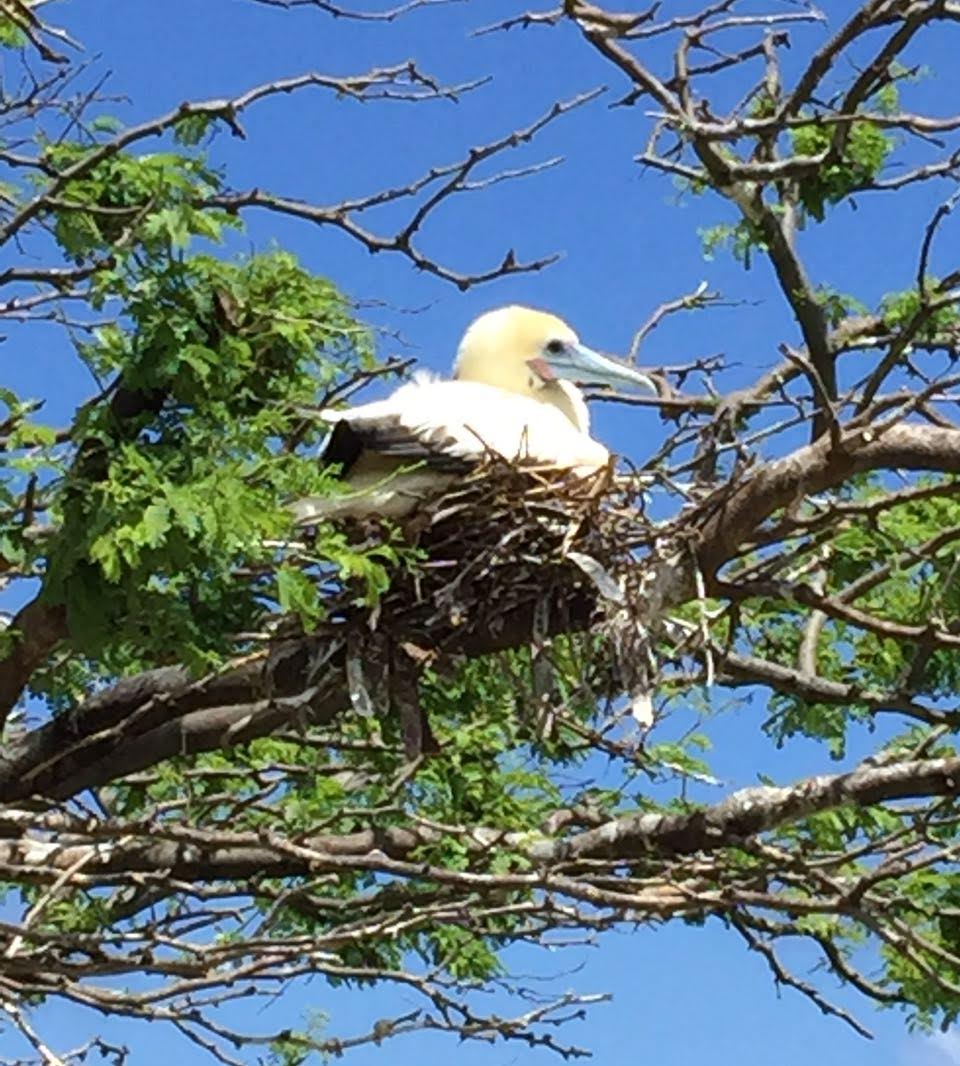 NOAA partnered with the U.S. Coast Guard Sector Honolulu, U.S. Marine Corps Base Hawaii, the Hawaii State Department of Health, and several other federal, state, local, and industry response organizations in this three-day oil spill preparedness Area Exercise.  The purpose of the exercise was to improve the effectiveness of the Hawaii Area Contingency Plan and the Marine Corp Base Hawaii Immediate Response Guide (IRG). 
The exercise coupled operational field response with incident command and unified command.  The first day of the exercise involved deployment of spill response equipment, including a MARCO Class V Skimmer deployed by U.S. Navy's Office of Supervisor of Salvage (SUPSALV) (see photo).  The second day exercised simulated wildlife response capabilities for an incident in Kaneohe Bay.  A wildlife response trailer equipped for rehabilitating oiled birds was set up in collaboration with rehabilitation experts from the Hawaii Wildlife Center from Kapa'au, Hawaii.  The day's activities ended with a tour of a Red-Footed Booby nesting colony on Ulupau Head on the Kaneohe Bay Marine Corps base.  Red-Footed Boobies are among the seabirds and other natural resources at risk of impact in the event of an oil spill in Kaneohe Bay.  A table-top exercise was conducted on the third day of the exercise, simulating response to release of 84,000 gallons of jet fuel from a barge at the Marine Corps Base Hawaii fuel pier in Kaneohe Bay.  The table-top exercise included preparations for surveying potentially impacted shorelines, or Shoreline Cleanup Assessment Technique (SCAT) surveys.  In advance of the PREP Exercise, OR&R's Emergency Response Division conducted a three-day SCAT training class in Honolulu for area responders.
The National PREP establishes a workable exercise program, which meets the intent of section 4202(a) of the Oil Pollution Act of 1990 (OPA 90). PREP addresses the exercise requirements for oil pollution response.  The purpose of the Area Exercise is to exercise the entire response community in a particular area.  An Area is a geographic area for which a separate and distinct Area Contingency Plan has been prepared, as described in OPA 90. 
For further information, contact Ruth.Yender@noaa.gov.