Back to top
OR&R Disaster Preparedness Program and ERMA Supports Situational Awareness for NOS Staff Impacted by the Alaska Earthquake
DECEMBER 7, 2018 — On November 30, the Disaster Preparedness Program activated accountability procedures for NOS staff within the projected area of impact (below from ERMA*) for the 7.0 Alaska earthquake, including the coastal tsunami warning area.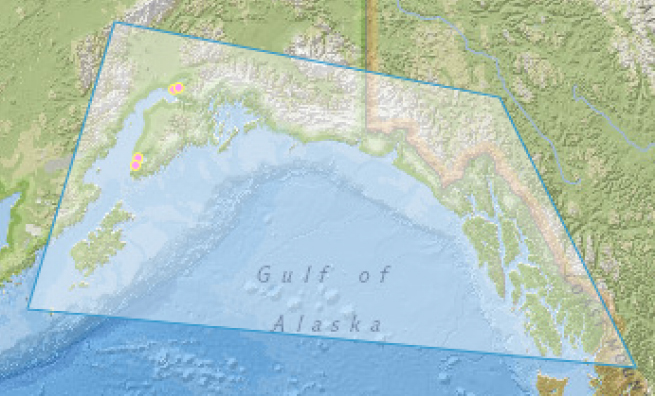 This procedure, also employed by NOAA's Homeland Security Program Office (HSPO), starts with an ERMA query of NOAA staff stationed within an area of impact established by HSPO. This area included 10 NOS staff, all of whom were rapidly accounted for and unharmed. Two OR&R staff in Anchorage were impacted by this 7.0 earthquake. NOS employee and NOAA Regional Coordinator, Amy Holman, quickly supported efforts to contact NOS staff and ensure their safety. Amy continues to provide situational awareness. As of December 3, 2018 the Federal Building in Anchorage, Alaska - duty station to 43 NWS, 32 NMFS and four NOS staff - is closed and undergoing damage assessment. Staff are teleworking or finding alternate temporary work locations until the building can be reoccupied.
For more information, contact Kate.Wheelock@noaa.gov.
*Environmental Response Management Application