Back to top
OR&R Disaster Preparedness Program Offers Science of Chemical Releases Class in Alabama
JUNE 29, 2018 — During the week of June 25, nearly 40 participants from federal, state and local government, the U.S. Coast Guard, and private industry attended the Science of Chemical Releases class held at the Disaster Response Center in Mobile, Alabama.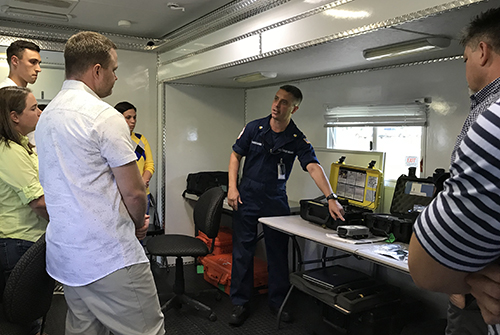 Throughout the course of the week, participants utilized various response tools including CAMEO, ALOHA and MARPLOT. They also engaged in activities around chemical properties, destructive hazards of chemical agents, toxic hazards to human health and environmental fate and effects.
Special thanks to the Gulf Strike Team for providing a tour of their SURREY trailer and various air monitoring tools.
For more information about upcoming Science of Chemical Releases training, please contact Jamechia.Hoyle@gmail.com.