Back to top
OR&R Hosts Meeting of Interagency Coordination Committee on Oil Pollution Research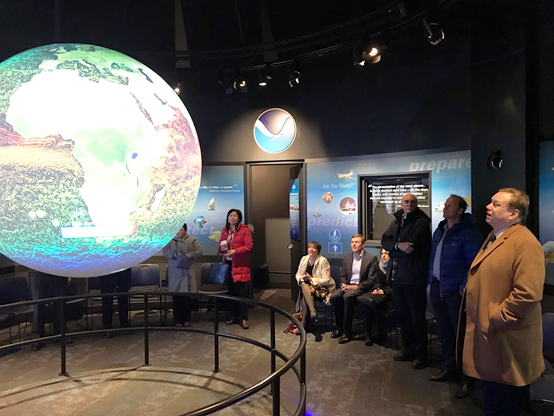 Deputy Assistant Administrator Nicole LeBoeuf kicked off the meeting welcoming the group to NOAA, relaying her personal and professional interest in the topic and emphasizing the importance of the work that ICCOPR members conduct. Scott Lundgren, the OR&R Emergency Response Division Chief served as vice chair of the meeting, a role he will hold for the FY2018-2019 biennium.
ICCOPR consists of 15 member agencies and was established by the Oil Pollution Act of 1990 to coordinate federal research efforts on oil pollution research topics. The group's 2015-2021 Research and Technology Plan helps to guide the oil pollution research efforts of the member agencies and inform others working in the oil pollution research field of federal interests and priorities.
In addition to receiving topical briefs and updates by other ICCOPR agencies, OR&R presented on a planned 2018 joint NOAA-University of New Hampshire Coastal Response Research Center workshop titled "Leveraging Science and Academic Engagement" to strengthen NOAA's processes for engaging with scientists external to a response as part of the Scientific Support Coordinator function described in the National Contingency Plan. NOAA also provided brief updates on spill-related research and development projects being conducted by NOAA National Centers for Coastal and Ocean Science or in partnership with other agencies and organization.
For further information, contact Scott.Lundgren@noaa.gov.
See related links: