Back to top
OR&R Joins Partners in Planning the International Oil Spill Conference 2020
MARCH 22, 2019 — OR&R's Emergency Response Division Chief Scott Lundgren joined other members of the International Oil Spill Conference (IOSC) Executive Committee to plan the 2020 International Oil Spill Conference.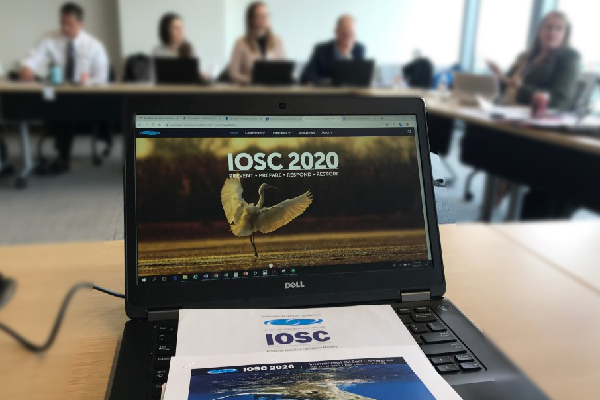 This triennial conference held in North America is one of a set of three global oil spill conferences recognized by the International Maritime Organization that take place annually in a rotating cycle. IOSC2020 will be held in May 2020 in New Orleans, Louisiana. NOAA is leading the development of the Short Course element of the conference.
The Call for Papers and Posters for IOSC2020 is open through May 15, 2019.
IOSC is planned by a permanent conference committee consisting of the International Maritime Organization, NOAA, the Environmental Protection Agency, API, U.S. Coast Guard, Bureau of Safety and Environmental Enforcement, IPIECA, and the Department of Transportation's Pipeline and Hazardous Materials Safety Administration.  Conference supporters include Oil Spill Response Limited, the Marine Spill Response Corporation, and ARPEL, the Regional Association of Oil, Gas and Biofuels Sector Companies in Latin America and the Caribbean.
For further information, contact Scott.Lundgren@noaa.gov.