Back to top
OR&R Leads Session at Coastal Geotools, Data Discovery and Dissemination During Disasters
FEBRUARY 15, 2019 — Coastal GeoTools is a biennial event dedicated to technology and coastal environmental science.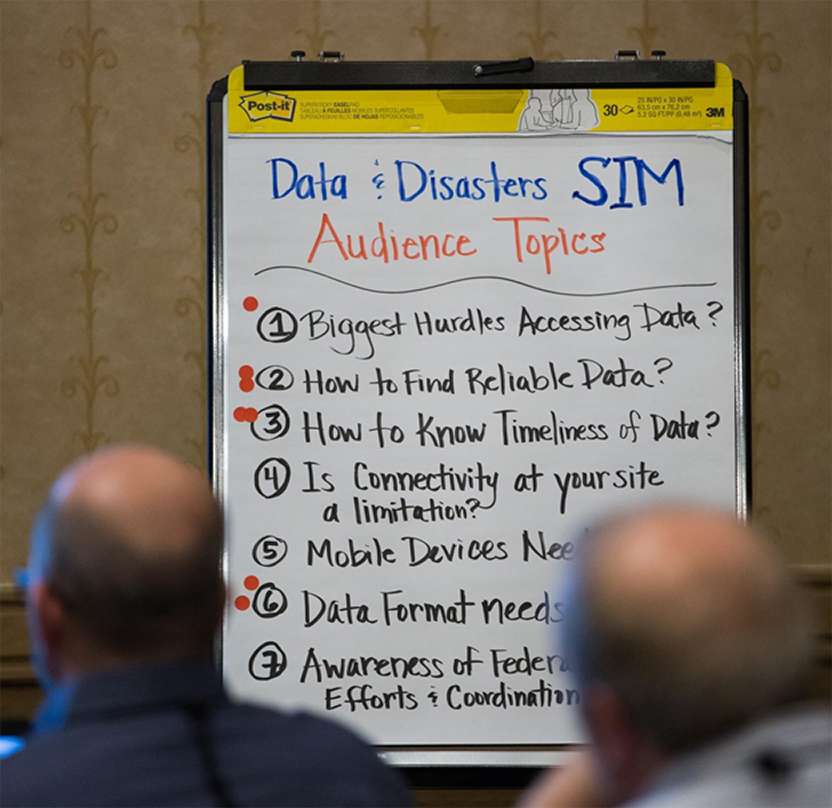 Coastal planners, natural resource managers, geospatial analysts, and scientists from all sectors gathered in Myrtle Beach, South Carolina from February 11-14.
OR&R coordinated a special interest meeting on improving understanding and awareness of the information used during disasters. We discussed best practices for data creation, sharing, and discoverability of data.
OR&R partnered with the NOAA's National Weather Service (NWS), National Geodetic Service (NGS), Center for Operational Oceanographic Products and Services (CO-OPS), and Office of Coastal Management to highlight NOAA's various data sets and tools to help ensure quick access to information during an event.
The Environmental Response and Management Application (ERMA) was featured for its ability to leverage local and federal datasets, and provide situational awareness during hurricane responses. ERMA also had presentation session on data interoperability and visualization.
Other Geotools sessions included advances in Unmanned Aerial Systems, habitat characterization and mapping, flood and inundation models, and ocean planning.
It was a great opportunity for OR&R scientists to network with partners and learn about the latest technologies and geospatial tools.
For more information, contact Michele.Jacobi@noaa.gov.
more images