Back to top
OR&R to Participate in 5th Hudson River Park SUBMERGE Marine Science Festival in New York City
SEPTEMBER 14, 2018 — For the fifth year in a row, the Hudson River Park will host the SUBMERGE Marine Science Festival, where NOAA scientists and other experts share knowledge of our oceans, coasts, and conservation.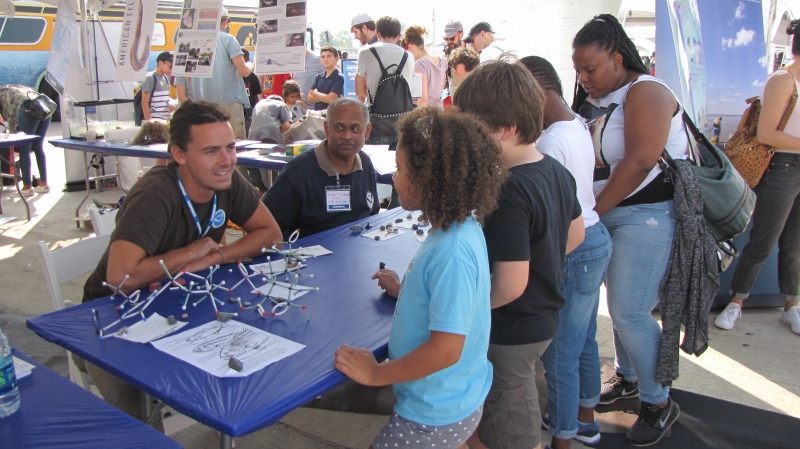 This free, all-ages event takes place this year at Hudson River Park Pier 84 (44th St.), in Manhattan on Saturday, Sept. 22. The day-long marine science extravaganza will provide opportunities to fish, kayak, and participate in interactive science-related activities such as touch tanks, viewing microscopes, experiments, theater performances, and sing-alongs.
Scientists with NOAA's Office of Response and Restoration and other NOAA offices spend the day sharing their knowledge of the New York-New Jersey Harbor and raising awareness of NOAA's work to protect and restore its extensive natural resources. In previous years, NOAA staff have demonstrated an eel ladder as a restoration tool using live American eel. With live blue crab and a horseshoe exoskeleton, staff presented on the differences between the two local species. Attendees also had the opportunity to build and take home their own molecular models of different chemicals and learn about the contaminants found in microplastics. 
For further information, contact Reyhan.Mehran@noaa.gov or Lisa.Rosman@noaa.gov.