Back to top
OR&R Participates in Anacostia Equity and Resiliency Conference
A wide variety of community groups, federal and local agencies, officials, and other partners gathered at the U.S. Capitol Visitor Center on May 30 to share information and create a dialogue on leveraging the natural resources within the Anacostia River watershed to maximize economic value, quality of life, and social and environmental resilience.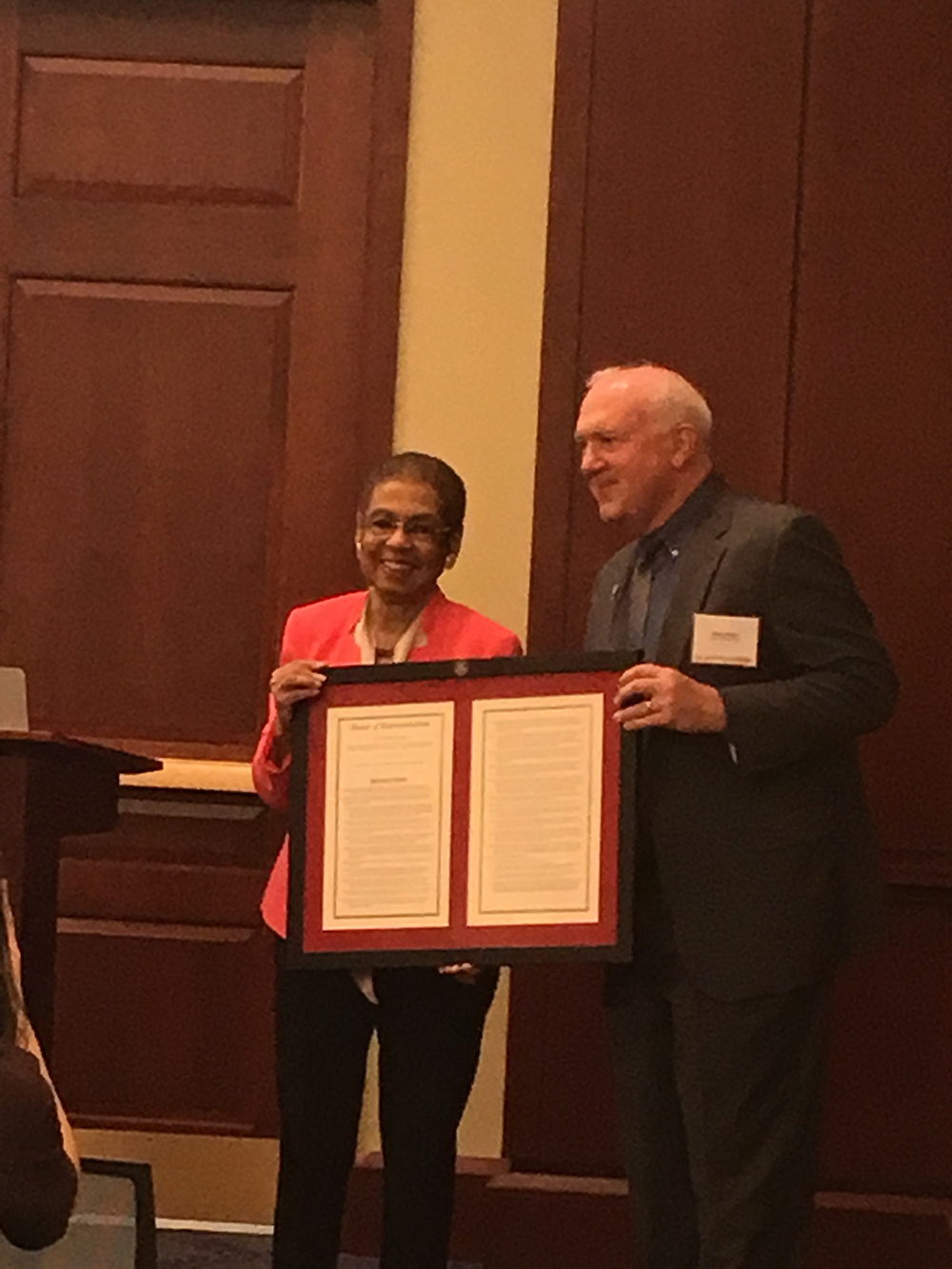 Hosted by the Anacostia Riverfront Trust, the Federal Urban Waters Partnership and others, the conference featured nationally prominent speakers exploring best practices for creating and managing waterfront urban parks, while minimizing the negative impacts of gentrification on local populations.
Speakers included former D.C. Mayor Anthony Williams and Congresswoman Eleanor Holmes Norton who highlighted the many environmental challenges facing the Anacostia, the numerous agencies that have responsibilities, and the tremendous opportunities to leverage efforts across jurisdictions. One key challenge is that the Anacostia River is one of the most heavily polluted watersheds in Chesapeake Bay with a legacy of a wide variety of toxic compounds in river sediments that pose significant human and ecological health risks.
OR&R has worked with local partners in the Anacostia watershed for many years, providing technical expertise to respond to pollution releases from oil spills and hazardous waste sites. Coordinated efforts to cleanup and restore this and other urban waterways play a key role in fostering the overall economic recovery of the river corridor and its communities.  
For more information, contact Tom.Brosnan@noaa.gov.