Back to top
OR&R Participates in Phillips 66 Oil Refinery Exercise and NRDA Workshop
DECEMBER 8, 2017 — On November 29-30, OR&R participated in a NRDA (Natural Resource Damage Assessment) workshop and oil spill drill hosted by Phillips 66 in Bellingham, Washington.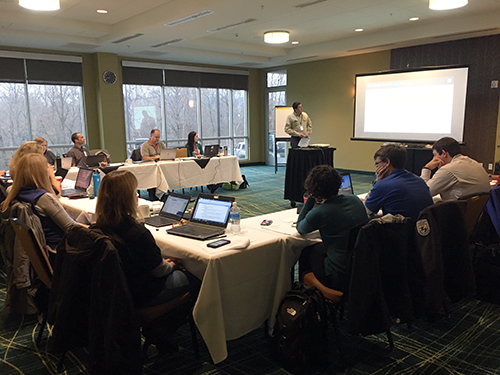 The event was held in conjunction with the Worst Case Discharge exercise for the Phillips 66 Ferndale, Washington refinery. NRDA participants included Phillips 66, Department of Interior, multiple Washington state resource agencies, and NOAA. The half-day workshop covered a range of topics including the NRDA process, cooperative assessments and technical tool applications.
Technical tools included two OR&R products: the Pacific Northwest Environmental Response Management Application (ERMA®) and the Data Integration Visualization Exploration and Reporting (DIVER®) data warehouse. During the drill, participants responded to the scenario of a 30,000 barrel release in the vicinity of the San Juan Islands. Participants developed assessment plans to collect ephemeral data, formed technical working groups, and identified longer term exposure and injury studies. ERMA played a key role in identifying resources at risk and informing sampling plans.
For more information, contact Marla.Steinhoff@noaa.gov.