Back to top
OR&R Presents at American Salvage Association Annual Meeting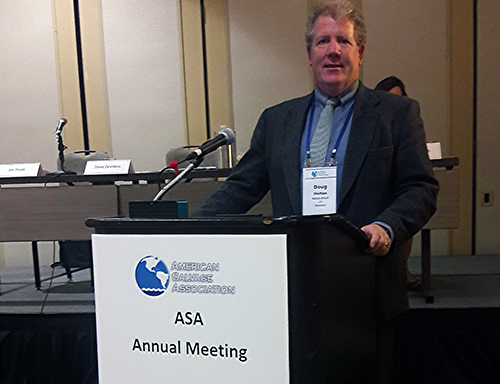 The American Salvage Association is a trade association that represents companies provide commercial marine salvage and firefighting response services in North, Central and South America as well as the Caribbean Sea.  
The ASA strives to ensure open communication and cooperation with regulatory authorities that result in prompt, effective response, meeting regularly with various federal and state agencies to exchange views on the improvement of salvage and firefighting response. Doug Helton joined a panel with the US Coast Guard to provide the ASA member companies with agency updates and activities over the past year, with particular focus on the 2017 hurricane season and the on-going vessel salvage and removal operations in Texas, Florida, Puerto Rico and the U.S. Virgin Islands.
For further information, contact Doug.Helton@noaa.gov.