Back to top
OR&R Presents at Sea Grant Oil Spill Science Workshop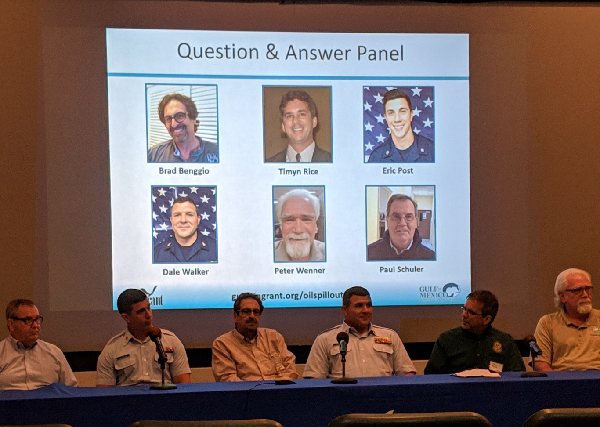 The workshop brought together researchers and responders to discuss how science guides oil spill response. This allows leaders in the field to collaborate and to facilitate better communication, which is critical to effective spill response.
Brad opened the workshop with an overview of the role of the NOAA Scientific Support Coordinator (SSC) in spill response. The SSC is a NOAA liaison to the U.S Coast Guard, and provides scientific support on everything from oil slick trajectories to analyzing pollutant chemistry.
Dan provided the final presentation of the workshop, discussing the interactions between the response and the Natural Resource Damage Assessment. Incidents are unique situations, and providing for site or data access allows for greater understanding of the process, and important information for Natural Resource Damage Assessment.
Attendees at the workshop included representatives from state and federal response organizations, academia, contractors, and industry. This workshop presented opportunities for our experts to listen to and collaborate with partners, a key part of maintaining NOAA's role as leader in the science of oil spill response.
For further information, contact Kevin.Kirsch@noaa.gov.