Back to top
OR&R Research Partnering in the Gulf of Mexico Continues
MAY 4, 2018 — The week of April 28, OR&R scientists along with representatives of the U.S. Coast Guard, travelled out into the Northern Gulf of Mexico to advance our ability to characterize floating oil, which is critical for the OR&R spill response and assessment missions.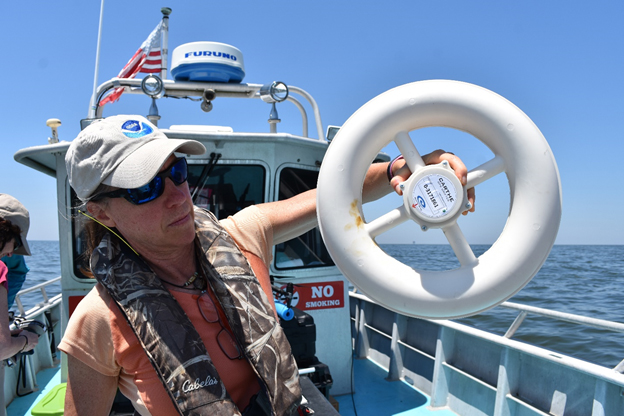 NOAA's OR&R and the National Centers for Coastal Ocean Science (NCCOS) are collaborating with research scientists from Bigelow Marine Labs, Florida State University, and others to collect and analyze samples of surface oil that have been subjected to varying degrees of environmental weathering. Valuable information about techniques for determining how to analyze and 'fingerprint' oil, how oil weathers, how oil composition and structures change with wind and waves and natural UV light, and how weathered oil moves through the environment were gathered. This trip highlights the benefits of networking and leveraging limited resources for the benefit of multiple researchers, as this work is largely being conducted with in-kind contributions across programs and institutions. 
For more information, contact Lisa.DiPinto@noaa.gov or George.Graettinger@noaa.gov.