Back to top
OR&R's Staff Spotlight: Andrea King
FEB. 23, 2018 — I am a contractor with Genwest Systems, Inc. under the OR&R Business Services Group (BSG).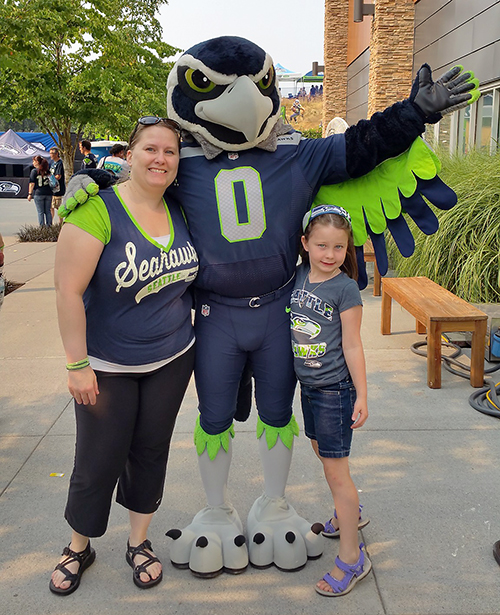 I do the OR&R's Emergency Response Division and BSG budgets along with Emergency Response Division reimbursables and contract tracking.  
I track all spending done by both divisions. This includes travel ceiling, supplies, contracts, and all other items we need to stay on track with spending. I track contract invoices and funding on the Emergency Response Division contracts. I am the go-to person for OR&R's Emergency Response Division Pollution Removal Funding Authorizations (PRFA's) when there is an incident. I make sure we get the funding needed to get response staff on scene to do the work needed in an incident.   
One of my first finance type jobs way back in the day was working as a teller at Bank of America. I did that for a long while, eventually moving up to being the merchant teller. After I left Bank of America I moved to the Washington State Department of Corrections. There is where I learned a lot of the budget side of things. I was in charge of the Offender Betterment Fund where I tracked all spending and approved spending on that account which was used at the four prisons in Monroe, Washington.  
I also worked in inmate accounts. Even though I was what they called administrative staff I still had to go through the same training Correctional Officers went through. So I had to take a six-week course and learn how to deal with inmates and situations that can happen inside a prison. I actually met my husband there and we like to joke around and tell people we meet in prison. It's really funny to see people's faces and the questions we get.  
Earlier in my career, I worked as a vet tech in Colorado for over four years doing all kinds of things from delivering baby cows and horses to cat neuters and small animal dentals. I was also at the same time a working student on a Warmblood breading hunter/jumper farm. 
Outside of work, I am an obsessed horse and Seahawks football girl. We have a horse and we spend our summers doing horse shows on the Arabian Horse Association circuit with Region 5. The shows we attend are all in Washington. My daughter is the main rider although I have been riding since I was four years old. 
I love my Seattle Seahawks and proudly bleed blue and green! On any Sunday during football season you can hear me loudly cheering on my Hawks. GO HAWKS. The photo was taken of me with my daughter and the Seahawks mascot Blitz at training camp last year.  
Fun facts:
I love 80s rock and heavy metal music.  
I enjoy crocheting, my great grandmother taught me how to do that when I was six. 
I'm an ESTJ on the Myers Briggs.   
I was born and raised in Fairbanks, Alaska.