Back to top
OR&R at the St. Louis River Summit in Minnesota
MARCH 16, 2018 — Annie Gibbs of OR&R's Assessment and Restoration Division gave two presentations at the St. Louis River Summit in Duluth, Minnesota, on March 13-14.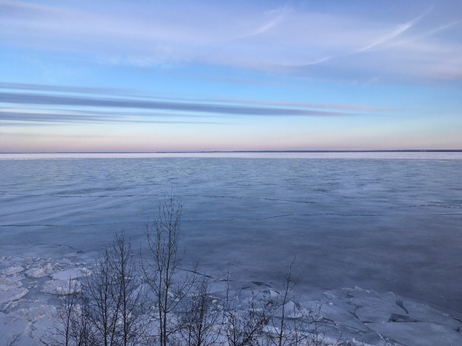 The first presentation was a breakout session demonstration, followed by Q&A, for OR&R's St. Louis River Data System project. The project is a partnership among NOAA, the State of Minnesota and the State of Wisconsin. The two states jointly manage the St. Louis River Area of Concern (AOC) in Duluth. An AOC is a geographic area within the Great Lakes Basin that shows severe environmental degradation as identified by the United States Environmental Protection Agency and Environment Canada under the Great Lakes Water Quality Agreement.
Managers from both states identified OR&R's Great Lakes Data Integration, Visualization, Exploration and Reporting (DIVER) data system as capable of meeting their needs to manage data for remediation and restoration decision-making. Over the past few years, Ben Shorr and Robb Wright of ARD's Spatial Data Branch, and Annie Gibbs, the Great Lakes Regional Resource Coordinator, have worked with managers and technical staff from Minnesota and Wisconsin to tailor the functions of Great Lakes DIVER to the specific needs of the St. Louis River AOC. This project is funded through the Great Lakes Restoration Initiative.
The second presentation was a Trustee panel following a Natural Resource Damage Assessment (NRDA) 101 talk given by the Minnesota Pollution Control Agency. The recent St. Louis River Interlake/Duluth Tar NRDA settlement was discussed as a case study to help describe the NRDA process. Following the presentation, Annie Gibbs and co-trustees from federal, state, and tribal agencies formed a panel to answer audience questions regarding the St. Louis River Interlake/Duluth Tar settlement and the overall NRDA process.
For additional information contact Annie.Gibbs@noaa.gov.