Back to top
OR&R Staff Spotlight: Charles Grisafi
OCT. 27, 2017 — Charles Grisafi is the Florida and Caribbean Regional Coordinator for the NOAA Marine Debris Program (MDP), and based out of sunny St. Petersburg, Florida.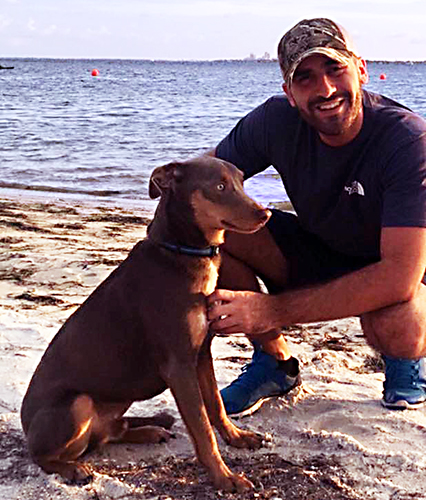 He joined NOAA in March 2017 to lead coordination efforts in the MDP's newest region. Charles works with partners in Florida, Puerto Rico, and the U.S. Virgin Islands on marine debris projects, including assessing regional needs, removal efforts, developing and implementing prevention strategies and action plans, and education and outreach.
Charles received his B.S. in Political Science and Aquatic Environmental Science from the Florida State University in Tallahassee, Florida. He is currently working towards earning his M.A. in Coastal Sustainability with a focus on Coastal Zone Management, from the University of South Florida, in Tampa. Charles came to NOAA with years of environmental experience including his work at the Pew Environment Group, and the Florida Department of Environmental Protection (FDEP). At Pew, Charles worked on marine conservation issues, including global shark conservation, sustainable fishing practices, and the creation of marine protected areas. At FDEP, Charles worked with beaches and coastal systems programs, where he oversaw the Coastal Construction Control Line Program for the FDEP's Southwest District.
Having grown up in Fort Lauderdale, Charles loves spending most of his free time at the beach. If he's not at the beach, you can find him hiking local trails with his dog Tex, kayaking, or cheering on his Florida State Seminoles!