Back to top
OR&R Visits Defense Threat Reduction Agency
JULY 1, 2019 — OR&R Emergency Response Chief Scott Lundgren, oceanographer Chris Barker, and chemist Dalina Thrift-Viveros participated in a meeting on June 11, 2019 to discuss hazard modeling roles, responsibilities, recent incident coordination, and future exercises and engagements.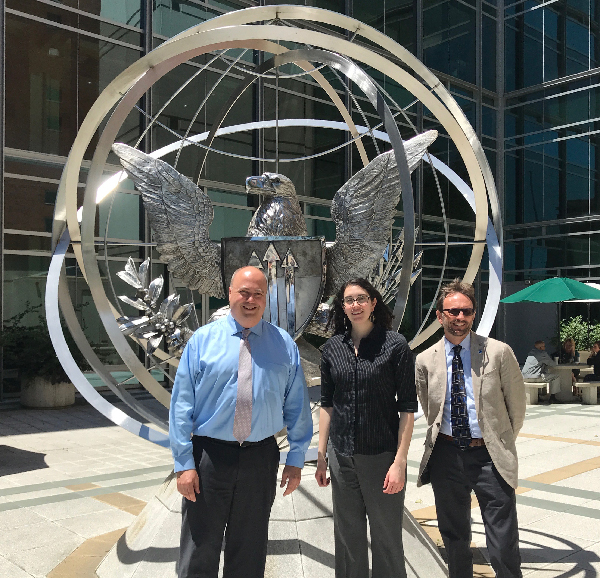 The Interagency Modeling and Atmospheric Assessment Center (IMAAC) is a Federal Emergency Management Agency-led interagency partnership of seven federal agencies with plume modeling capabilities or responsibilities. IMAAC coordinates and disseminates federal atmospheric dispersion modeling and hazard prediction products. These products provide the federal position during actual or potential incidents involving hazardous material releases to aid emergency responders in the decision-making process to protect the public and the environment. IMAAC is also coordinating with federal partners on the dispersion of hazards in water.
The National Weather Service serves as NOAA's lead representative to IMAAC. OR&R is a NOAA contributor relating to our role as co-developer of the ALOHA air hazard model with EPA, and in our modeling of oil and hazardous substances in water. This latter function is a key part of our scientific support for the federal lead for coastal oil and hazardous substance response, and will also support IMAAC for coastal oil and hazardous substance modeling in water.
For more information contact Scott.Lundgren@noaa.gov.