Back to top
Pick-up Games and Picking up Trash - NOAA Scientist Mentors Youth on and off the Court
SEPTEMBER 28, 2018 — Basketball and coastal stewardship have a lot in common, according to Simeon Hahn, Regional Resource Coordinator (RRC) for the Mid-Atlantic Region.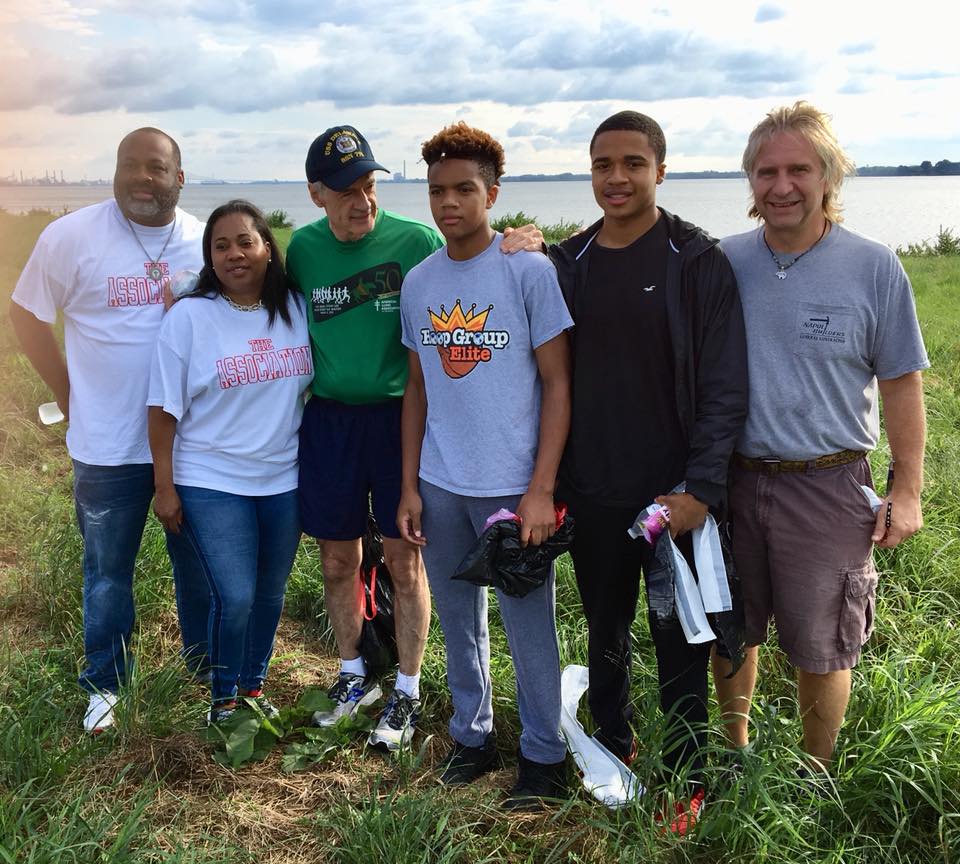 Hahn volunteer coaches for the Delaware Basketball Association and mentors his players to be engaged and responsible citizens.
At this year's annual Delaware Coastal Cleanup, Hahn, the team, and their parents, got to work. They spent the day at Fox Point State Park picking up debris. Kids and grown-ups alike scoured the shoreline for litter. Floatables, plastics, tennis balls, recyclables and all sorts of odd items were bagged and disposed of responsibly. Sponsored by the Delaware Department of Natural Resources and Environmental Control, the cleanup spanned 97 miles of coastline across Delaware. Fox Point was the northernmost site and the most urbanized beach targeted.
Urban beaches face unique environmental and social challenges. Events like the Coastal Cleanup bring communities together while promoting environmental stewardship. Players, parents, and Hahn all exemplified this team spirit while cleaning up their local coastline.
For further information, contact Simeon.Hahn@noaa.gov.