Back to top
Science of Oil Spills (SOS) Training in Seattle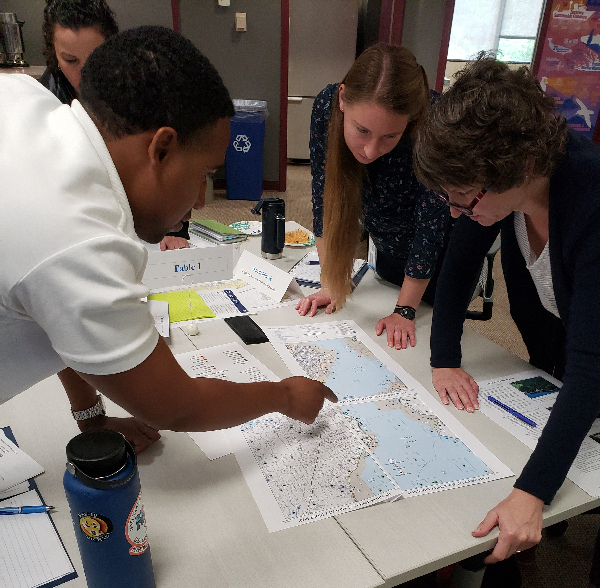 Thirty five students representing local, state, tribal and federal agencies as well as industry partners participated in the class.  Students learned about the varied chemical properties of different oil types, transport of oil, impacts of oil to habitats and wildlife, the environmental trade-offs to consider when responding to oil spills, and many other things during this five-day class.
Special topics for this week included presentations on additional human and environmental impacts of oil spills. We looked specifically at the impact of oil on Orca and other marine mammals, as well as chemical and sensory analysis methods to assess the presence of polycyclic aromatic hydrocarbons in organic tissues, particularly seafood.  
Class attendees included responders from the U.S. Coast Guard (USCG) from Sectors Puget Sound, Los Angeles, San Francisco, the Pacific Strike Team, and USCG Headquarters.  Other federal agencies represented by students included the U.S. Navy, Environmental Protection Agency (EPA) and the Department of Transportation's Pipeline and Hazardous Materials Safety Administration (DOT PHMSA). The Makah Tribe, Environment and Climate Change Canada, the Seattle Aquarium, Idaho DEQ, Marathon, Moran Environmental Recovery, Oregon Department of Environmental Quality, Resolve Marine-Alaska, National Response Corporation, Witt O'Brien's Response Management, Washington Department of Ecology, and Islands Oil Spill Association also sent students. 
The next SOS class will be held in Independence, Ohio the week of July 22, 2019.
For more information, contact Nicolle.R.Rutherford@noaa.gov, Nickie.Scillo@noaa.gov, James.E.Rosenberg@noaa.gov or Kimberly.Albins@noaa.gov.
more images