Back to top
Shad in the Millstone River!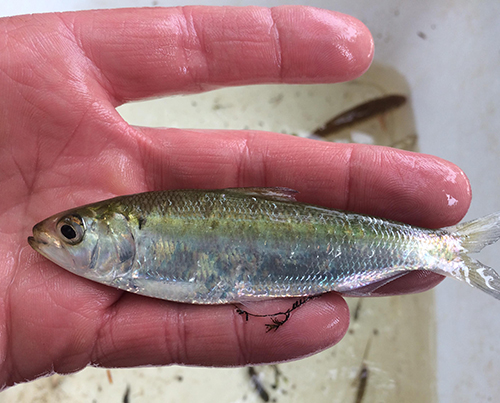 The finding confirms that American shad are accessing upper portions of the river subsequent to removal of the dam which was one component of a NRD settlement agreement reached between NOAA, our co-trustees, and parties potentially responsible for hazardous waste releases into the Raritan River from the American Cyanamid Superfund Site in Bridgewater, New Jersey.  American shad was once one of the most plentiful anadromous fishes in the Raritan River but, due to decades of pollution, river impoundments like the Weston Mill Dam, and overfishing, American shad stocks in the Raritan River watershed dropped to extremely low levels.  The original Weston Mill Dam is thought to have been built around 1700 to power a mill and removal of its 1930s-era concrete replacement was conducted last year to help improve water quality and fish habitat and to restore passage for migratory fish. Long situated in an area of industrial activity, the American Cyanamid Superfund Site is only one of several contaminated sites along the Raritan River and its tributaries. Many of these sites are now being remediated and the watershed is being restored. The identification of American shad upriver of the removed dam reaffirms the importance of dam removals and of monitoring to evaluate and document the success of restoration efforts in meeting their stated goals. 
For further information, contact Reyhan.Mehran@noaa.gov.