Back to top
Southeast Workshop Talks Trash and Takes Action on Marine Debris
DECEMBER 7, 2018 — On November 29 and 30, the NOAA Marine Debris Program, in collaboration with the University of North Carolina Wilmington (UNCW), Marine Quest, and the NOAA Office for Coastal Management, hosted more than 50 partners at the Southeast Marine Debris Workshop.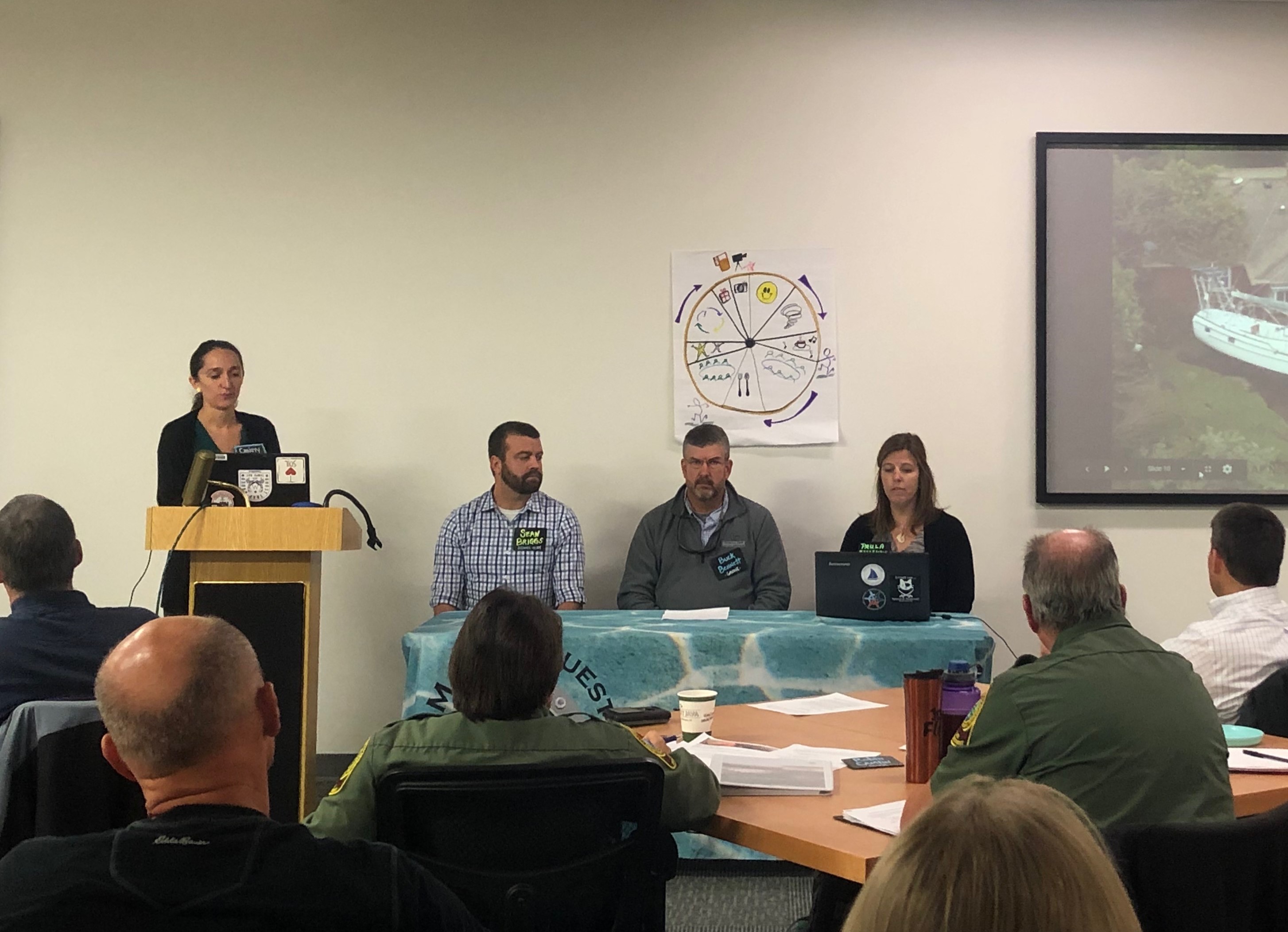 This workshop, held at the UNCW's CREST Research Park, convened representatives from North Carolina, South Carolina, and Georgia to talk trash and take action on marine debris. The workshop location was especially significant, as Wilmington was recently devastated by Hurricane Florence. Partners were proud of the city's resiliency and the workshop's support of the local economy.
The workshop focused on developing a marine debris action plan to address both debris generated by severe weather or events and chronic, persisting issues. Participants developed actions to address marine debris in four dedicated working groups: abandoned and derelict vessels, consumer debris, derelict fishing gear, and wildlife and habitat impacts. Additionally, they discussed storm debris, solid waste trends, and methods to reach broad audiences, including a documentary screening hosted at a local business. 
Workshop attendees were diverse, representing local, state, and federal governments, nonprofits, academic institutions, and industries. Their collaboration, achieved through this and previous workshops, will culminate with the publication of the first-ever Southeast Marine Debris Action Plan early next year. The action plan will serve to facilitate and track marine debris activities in the Southeast, as well as provide a focused direction on local, state, and regional scales.
The workshop and resulting action plan celebrate the power of collective action. Because, "individually, we are one drop. Together, we are an ocean." - Ryunosuke Satoro.   
For more information, please contact Sarah.Latshaw@noaa.gov.