Back to top
U.S. and Argentina Oil Spill Response and Offshore Environmental Regulation Knowledge Exchange
JUNE 3, 2019 — The U.S. Department of the Interior's International Technical Assistance Program (ITAP) together with the U.S. Department of Commerce's Commercial Law Development Program (CLDP) played host to the government of Argentina in New Orleans, Louisiana, on May 22-24 as part of its continued engagement on sustainable oil and gas sector development, as supported by the U.S. Department of State's Bureau of Energy Resources (DOS/ENR).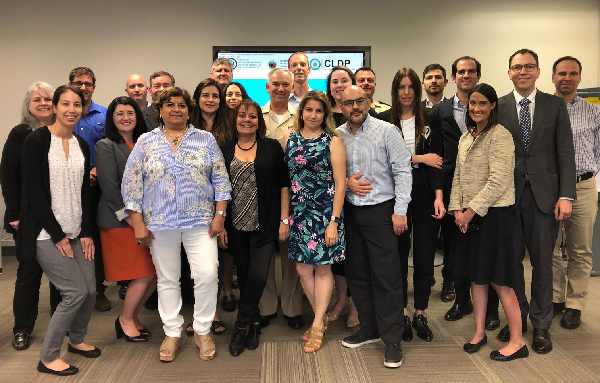 Twelve officials from the Argentine federal and state governments, including the Ministry of Energy and the Navy, were in attendance. 
NOAA, the Bureau of Safety and Environmental Enforcement, the Bureau of Ocean Energy Management and the U.S. Coast Guard came together to share: 
The U.S. approach in developing oil spill contingency plans, preparedness requirements and national response system;
Staffing competencies and data collection/analysis to support regulatory oversight; and
The U.S. approach to the environmental regulation of offshore oil and gas.
NOAA Fisheries, represented by Candace Nachman, led the discussion on natural resources planning, including topics such as the Endangered Species Act and Essential Fish Habitat Consultations. Argentine officials were particularly interested in this topic as exploration activities in their waters were significantly delayed because local fishermen brought forward concerns related to seismic activity. 
OR&R's Emergency Response Division facilitated an eye-opening tour of a gold-standard 350 person oil spill exercise led by the U.S. Coast Guard and Chevron. Argentine officials were led through the command post (including the Natural Resource Damage Assessment room) stopping at each section to interact with the exercise players, ask questions, and receive demonstrations on interagency coordination, the Incident Command System, contingency planning, exercise control/evaluation, and even a faux press conference. 
For further information, contact Brandi.Todd@noaa.gov.